AngelPrime- and Blume Ventures-backed kidswear e-tailer Unamia shuts shop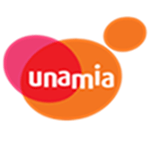 Kidswear e-tailer Unamia.com, run by Bangalore-based Appcity Software Technologies Pvt Ltd, shut down its operations in what marked another consolidation in kids' products e-com vertical.
Although the site is still live one cannot make any purchase. When contacted, Bala Parthasarathy, managing partner at AngelPrime, an investor in Unamia, told Techircle.in, that the operations ceased last year itself.
The founders of the startup, which had raised $1.2 million in seed funding from AngelPrime and Blume Ventures in October 2012, either moved to other companies or have set up new ventures.

"Unamia was started as a private label brand for children's apparels, and it was a niche sector when we entered the market," said Parthasarathy. "Though Unamia had an excellent entrepreneurial team and enough funds to last more than a year, the entrepreneurs and investors decided to shut it down because of the increasing customer acquisition cost and the dominance of heavily-funded e-com players across multiple categories," he added.
According to Parthasarathy, it is unclear if any of the existing apparel e-commerce sites (across men, women & children) would remain independent in the long run. He, however, feels that India is an exciting place for e-commerce, and the market will be attractive for niche players.
"New companies always emerge when the larger players and the market feel there is no space for new players. For instance, Zappos, Gilt, Birchbox, Etsy and many others in the US went after specific niches when the US industry thought Amazon and Walmart were the only ones standing. So, we are very open to entrepreneurs who want to challenge the conventional wisdom and find whitespaces as the larger players expand the market," he added.

Launched in 2012, Unamia offered kidswear for newborns, as well as for children aged up to eight years. The firm directly competed with players like FirstCry, Babyoye, Hushbabies, Inkyponky and Mahindra Retail's hybrid offline-online property Mom&Me, besides various other e-commerce sites which offered kidswear.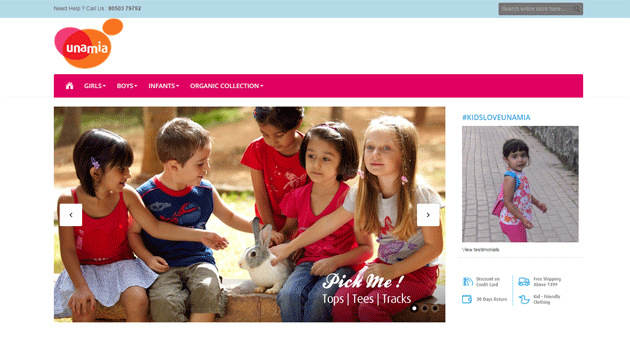 Unamia was founded by a group of graduates from National Institute of Fashion Technology, Stanford University, IIM and IIT -- Jyotsna Pattabiraman, Mihir Mohan and Debasis Chakraborty.

While Jyotsna is currently senior vice president (product marketing) at cloud telephony company Knowlarity Communications, Chakraborty is co-founder director of Bangalore-based ACDC Commerce Ltd. Mohan is currently working on a new project called TBox, a mobile app that can clean, organise and secure text messages on your handsets.
Parthasarathy said that AngelPrime is closely working with Mohan on the new project. They are mentoring the startup but have not funded it yet. "TBox is an app that can send and/or receive SMS messages and can organise the messages as business or personal. Plus, it can tag your messages based on the sender, and the app has different tabs for each category such as banks and shopping," he said.
E-com casualties

India has witnessed a slew of e-commerce casualties over the last couple of years. A string of e-commerce startups had shut shop due to multiple reasons like staggering customer acquisition costs, cut throat competition and lack of fresh capital.
Online toy store Wopshop shut down but the founders continued their entrepreneurial journey with another venture Pokkt. Another baby care focused e-tailer Hushbabies was shut by investors and its top management. In another consolidation in the baby product vertical, Babyoye acquired Hoopos and later shut it down. Babyoye has been looking to raise capital for long but has not been able to do so and the market had consolidated around the most funded peer FirstCry.
In other verticals, Flipkart had acquired and shut down LetsBuy and in the apparel segment, Myntra bought and shut SherSingh as a separate property, while retaining it as a private label. Early this year, Flipkart acquired Myntra.

Others which pulled down the shutters include Koolkart, Rock.in and MiraiStore which caved in due to lack of funds while Delhi-based electronics e-tailer Timtara shut shop amidst controversy after the co-founder was arrested for allegedly cheating over 200 shoppers by taking payment and not delivering products.
Early this year, Techcircle.in had first reported that men's fashion apparels e-shop, Fetise.com, is shutting down due to corporate governance issues. Fetise joined other VC-backed ventures which shut down such as Indiaplaza and Seventymm (both are backed by Kalaari Capital). Another similar venture is 99labels where the site is still live but its investor Info Edge wrote off its investment.
A couple of months ago, online fashion and lifestyle retailer Yebhi.com pivoted its business model to become an aggregator as a fashion discovery platform and redirection site.

(Edited by Joby Puthuparampil Johnson)
---