Flipkart's in-house vendor WS Retail sold stuff worth Rs 3,135Cr last year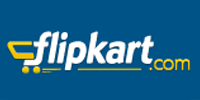 WS Retail Services Pvt Ltd, which used to be the only vendor on India's largest e-commerce platform Flipkart.com before it turned into a marketplace last year, clocked sales worth Rs 3,135.2 crore (roughly $500 million) for year ended march 31, 2014, more than doubling its sales of Rs 1,345.6 crore in the previous year ended March 31, 2013. It also generated modest profit of Rs 67 lakh as against net profit of Rs 2 crore in the previous year.
WS Retail, which was legally separated from the Flipkart founders and its venture capital investors two years ago, is now owned by former IT professional and angel investor Rajiv Kuchhal and some employees of Flipkart.
However, it remains the key seller on the marketplace. It is not just the main vendor providing exclusive products on the site such as its runaway hit Moto brand of Motorola and Xiaomi branded smartphones but also the only vendor associated with its Amazon Prime-like membership service Flipkart First.
Flipkart had early this year said it hit an annual revenue run rate of $1 billion in February this year, which means it clocked sales worth over Rs 500 crore that month. Its previous milestone of doing sales worth Rs 100 crore happened in June 2012.
When contacted by Techcircle.in, Flipkart spokesperson replied: "We do not comment on revenue details of either Flipkart or any of our sellers."
WS Retail generating sales worth over Rs 3,100 crore means Flipkart itself sold products worth much more; just how much more could not be ascertained.
Media reports had previously speculated that the firm generated over 80 per cent of revenues from WS Retail. This could mean Flipkart did as much as Rs 4,000 crore in total gross merchandise value (GMV), including the sales of other merchants.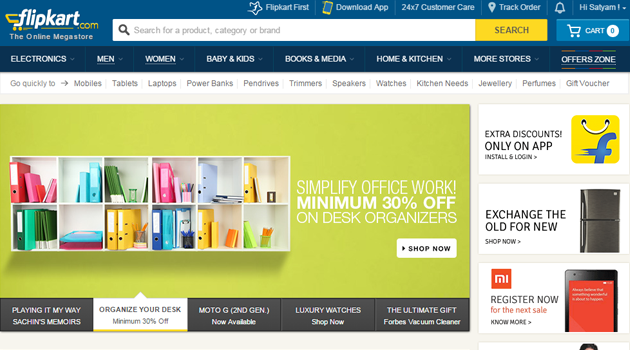 Other Flipkart firms
Meanwhile, Flipkart India Pvt Ltd, which previously owned the domain name Flipkart.com and had licensed it to be run by WS Retail (before it turned into a marketplace), generated turnover of Rs 2,846 crore as against Rs 1,180 crore in FY13. Its losses in the same period rose from Rs 281.73 crore to Rs 400 crore.
Flipkart India is into wholesale trade business. It could not be ascertained how much of its revenues relates to supplies to WS Retail, as they are no longer legally related firms.
Flipkart Internet Pvt Ltd, which now owns the domain name Flipkart.com (and is owned by Flipkart Marketplace Pvt Ltd, Singapore, which in turn is owned by the main holding firm Flipkart Pvt Ltd, Singapore) saw its topline jump from Rs 15.4 crore in FY13 to Rs 179 crore in FY14. Its revenues comprise listing fees and other platform services provided to vendors. Its net loss shot up from Rs 62.67 crore to Rs 315.9 crore in the same period, which could be explained by discounts and other customer acquisitions costs for the site. Flipkart Pvt Ltd, Singapore, which has attracted all the foreign investors in Flipkart, also has other smaller Indian arms including Flipkart Payment Gateway Services Pvt Ltd and Flipkart Digital Media Pvt Ltd.
(Edited by Joby Puthuparampil Johnson)
Comment(s)