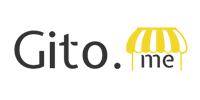 The fact that e-commerce is the way forward in India is evident from the billions of dollars being poured by international investors into home grown players like Flipkart and Snapdeal. The rapid growth of the e-com sector has also prompted many brick-and-mortar stores to go online in an attempt to leverage the growing internet and smartphone user base of the country. However, many physical retailers still don't have an answer to how to make full use of these opportunities.
This is where Bangalore-based CostPrize.com Online India Pvt Ltd comes into the picture. The startup has developed a SaaS solution called Gito that helps B2B or B2C businesses of any operating model (manufacturer, distributor, wholesaler, franchise, retailer, mall, flea market bazaar) launch an online channel to complement their physical presence.
Gito.me, which stands for 'get it online for me', is a cloud-based omni-channel commerce platform. It provides physical retailers and whole-sellers the ability to bring their entire offline business online, and also manage multiple channels in a flexible and scalable manner.
"We saw massive gaps in terms of how physical commerce works vis-a-vis that of the online world. We thought business communities should have a platform to bring together their unique offline business practises online easily," said Chiranth Patil, CEO, CostPrize.
"While there are a handful of platform players in India that provide mostly hygiene e-commerce features, we focus on high value add capabilities that directly enable our clients to compete effectively in this omni-channel world. We reckon these technology needs are not cookie cutter and differ by place and size of business, domain and industry," he added.
The company was conceived by Roopa Hungund along with Bharat Vijay in mid-2011 and formally incorporated in December 2011. A proof-of-concept online retail commerce website went live in August 2012.
An alumnus of Sri Jayachamarajendra College of Engineering (Mysore), Roopa had earlier worked at companies like Oracle, Cisco and Dell. Vijay holds a Masters' degree from University of California and had previously founded Yahoo's India software development centre. He had also built two companies, namely Ugenie and BolTell, before co-founding CostPrize.
Patil joined the team in January last year. A MBA from University of Massachusetts (Boston), he had earlier co-founded an Asia-focused equities hedge fund.
"Gito is both a painkiller and a vitamin," claims Patil. As a painkiller, it focuses on solving pain points of offline merchants while they are going online, rather than simply providing a Do-It-Yourself (DIY) options to get merchants online enabled quickly. "It is a vitamin because it offers technologies to these retailers to get operationally efficient across multiple channels," he added.
Patil claims that the startup takes care of the entire end-to-end services for the retailers, including payments, logistics, and last mile delivery. CostPrize's revenue model predominantly includes a combination of technology subscription fee and variable transaction fees based on the technology packages, unique feature set and services selected by the merchant. It also charges services fees for various value added services based on the client need.
The firm is currently working with over a dozen retailers including a few international clients. It expects to close the current fiscal with 50 clients across 12-plus industries. With 16 full-time employees on board, the startup is now looking to hire more people for technology, sales and business analysis. Patil said that its clients are typically Rs 20-200 crore businesses.
CostPrize has raised around $200,000 via multiple round of angel funding (investor names not disclosed), which was deployed across product development as well as for building out the initial sales force. The startup is now looking for a pre-Series A round of funding and is in preliminary talks with a few domestic and international investors for the same.
"We intend to use the money to scale our technology capabilities, enrich the client on-boarding experience and to build out a unique sales model," he concluded.
---