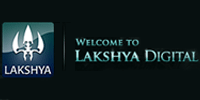 Dublin-headquartered Keywords Studios Plc, which provides technical services to the global video games industry, has acquired outsourced Gurgaon-based art services provider for the video games industry Lakshya Digital Pvt. Ltd for $4 million (Rs 25 crore).
As part of the acquisition, AIM-listed Keywords Studios has agreed to pay the shareholders of Lakshya $4 million in two tranches.
It has acquired 91 per cent stake in Lakshya for $3 million in cash and the remaining 9 per cent will be acquired for a total of $1 million in October 2015. Of this, up to $400,000 will be used to subscribe shares of Keywords at a price determined by the volume weighted average price per share in the five days prior to completion of this second stage. Two of the sellers of Lakshya will each be granted options over 450,000 shares of Keywords at the prevailing market price.
The acquisition is in line with Keywords Studios' strategy of growing both organically and by acquisition to extend the group's client base, market penetration or service lines, where it can use its existing expertise, multi-service platform, scale and global reach to generate synergies.
Post the acquisition, the business development team of Lakshya will be integrated into the Keywords sales force to further facilitate cross selling between the Group's extended range of services.
Co-founded by four people, including Shantanu Prakash, promoter of Educomp, Lakshya employs 270 people.
It provides Keywords Studios an entry point into a market where the demand for art assets (such as characters, vehicles, landscapes, cityscapes, space ships and weapons) is growing in line with the increase in game content as games on consoles, social media, PCs, tablets and smartphones become more complex and richer in their definition.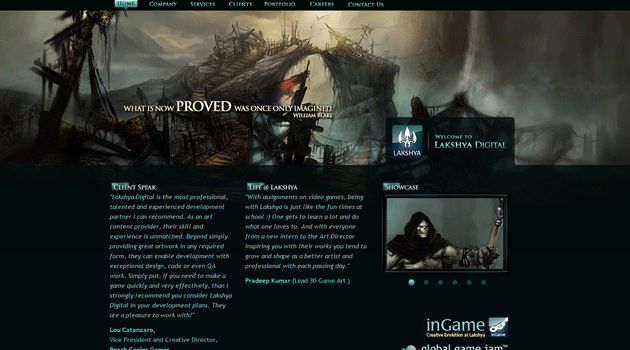 Lakshya reported Rs 24.9 crore ($4.05 million) revenue for the year ended March 2014; so the deal roughly values it at par with its top-line. It had net assets of Rs 7.8 crore ($1.3 million) including net debt of Rs 91 lakh. Its PBT after adjusting for a non-continuing activity amounted to Rs 2.3 crore.
"By providing us with an entry point into the large, growing yet fragmented art outsourcing market, the acquisition of Lakshya provides Keywords with additional growth opportunities as well as cost and revenue synergies," said Andrew Day, chief executive of Keywords Studios.
"It will enable the group to have earlier involvement in the development cycle of video games titles and will enable us to share one facility at Gurgaon (New Delhi) where both Lakshya and Babel Media are located. It will also provide us with a base from which we can expand in the art outsourcing market," he added.
This comes as back to back deal in India for Keywords. Early this year it had acquired game testing company Babel Media Ltd from Quatrro Global Services Pvt Ltd and DE Shaw Group for around £5.3 million ($8.8 million).
Babel Media was founded in 1999 and achieved revenues of £6.4 million and EBITDA of £0.4 million with net assets of £1.44 million after adjusting for the loans being repaid, as per the unaudited management accounts for the 10-month period ended January 31, 2014.
It is based in Brighton, the UK with operations in Europe, North America and Japan. It has facilities in New Delhi, India; and Montreal, Canada.
Six years ago, Raman Roy-led Quatrro BPO, backed by US-based hedge fund DE Shaw Group, acquired Babel Media, a provider of specialist outsourced services to gaming and interactive entertainment industry.
(Edited by Joby Puthuparampil Johnson)
---