Deutsche Telekom launches $621M fund to back European ventures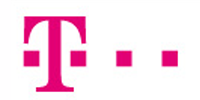 German telecom company, Deutsche Telekom AG, has launched a new VC fund worth €500 million ($621 million) which will seek to invest in startups and mature companies across Europe. Christened as Deutsche Telekom Capital Partners (DTCP), the fund will support Deutsche's strategy as an external innovation engine through investments in venture capital, with a special focus on Germany's growing startup scene.
On top of that, DTCP will also expand its activities to include private equity investments in existing undertakings to foster operational co-operation between over-the-top companies and Deutsche Telekom.
DTCP, which will come into effect in early next year, will invest in companies over a period of five years. It will also advise Deutsche on existing investments in its subsidiaries, including Strato, Interactive Media, Scout, Deutsche Telekom Innovation Pool and T-Venture.
"As a hybrid fund, DTCP combines the strengths of a large corporate group with the speed and expertise of an investment fund, and expands Deutsche Telekom's spectrum considerably. We are opening up new opportunities for ourselves to increase the value of our own investments that are not part of our core business in the long term," said Thorsten Langheim, senior vice president (group corporate development) and head of DTCP.
"Our private equity approach will allow us to invest in more mature companies that have to date been outside the reach of a purely venture capital focus," he added.
Deutsche is also running another VC fund called T-Venture. The company said in a statement that T-Venture, which was started in 1998, will be closed for new investments, but the team will remain on board and continues to manage the existing portfolio of around 100 companies. T-Venture will also retain responsibility for follow-up investments within this portfolio.
New investments will be executed through DTCP.
Deutsche Telekom provides fixed network, mobile communications, internet and IPTV products and services for consumers and ICT solutions for business customers and corporate customers. The firm is present in around 50 countries and has approximately 229,000 employees worldwide. It has over 142 million mobile customers, 31 million fixed-network lines and more than 17 million broadband lines.
Comment(s)