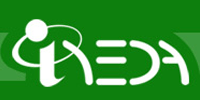 Hyderabad- and California-based Ineda Systems Inc., a developer of IP chips for wearables and Internet of Things (IoT) market segment, has secured $2 million (over Rs 12 crore) in funding from Cisco Investments to bring its total funding from Series B round to $19 million.
In April this year, Ineda had raised $17 million in funding led by Walden-Riverwood Ventures, with participations from Samsung Catalyst Fund, Qualcomm Ventures, IndusAge Partners and existing investor Imagination Technologies.
The fresh capital will be used to further develop its Dhanush family of wearable processor units (WPU).
"Ineda's Dhanush WPU is specifically tailored to meet the stringent power and performance needs of the wearable and IoT markets," said Babu Mandava, CEO of Ineda.
"Current devices do not have the necessary capabilities to allow for ultra-low power and high performance. Ineda's ground-up architecture is optimised for long battery life, along with the scalable performance that is required to run the various applications in the wearable and IoT space. This will enable device manufacturers to deliver products that exceed end-user expectations and accelerate market adoption," he added.
"The IoT represents a huge opportunity to transform the way that people interact with technology," said Kip Compton, vice president (IoT systems and software group) at Cisco. "Ineda's innovative architecture allows for the delivery of high-performing, yet ultra low-power devices that are ideal for the wearable and broader IoT markets."
Ineda was founded by Balaji Kanigicherla in 2010. Prior to starting Ineda, Kanigicherla was working at AMD. Ineda has offices in Hyderabad and California. Other key top management people in the startup include Dasaradha Gude and Krishna Yarlagadda.
Gude is a serial entrepreneur with startups like Cute Solutions (acquired by ATI technologies), Virtual IP Group, Qualcore Logic, Pacific Semiconductors (acquired by Faraday), etc. under his belt. He was most recently corporate VP at AMD. Yarlagadda serves as president at Imagination Technologies and has earlier been an investor or advisor at various technology companies like Intoto and vEngines.
Ineda develops low-power system on chip (SOC) for use in both consumer and enterprise applications. It claims to have expertise in low-power SOC/IP development, architecture and software that is necessary to design silicon and systems that would be of use in future applications.
Last October, Ineda had secured a little over $9 million in Series A funding from a group of dozen investors.
(Edited by Joby Puthuparampil Johnson)
---