Yahoo to acquire video ad platform BrightRoll for $640M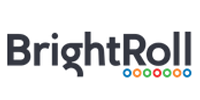 Internet giant Yahoo Inc. has entered into a definitive agreement to acquire California-headquartered programmatic video advertising company BrightRoll Inc. for $640 million in cash. The deal is expected to be closed in Q1, 2015, and post-acquisition, BrightRoll will continue to offer its current suite of products and services. The company will also retain its team of around 400 employees.
Yahoo said in a statement that the acquisition will strengthen its video ad platform, making it the largest in the US. Additionally, it will accelerate Yahoo's strategy, which is focused on search, communications, and digital content through growth in mobile, social, native, and video advertising.
"Here at Yahoo, video is one of the largest growth opportunities, and BrightRoll is a strategic and financially compelling fit for our video advertising business," said Yahoo CEO Marissa Mayer.
"This acquisition will accelerate the growth of both companies. We can help BrightRoll scale to even more advertisers globally and they can bring their platform offering to Yahoo's advertisers," she added.
BrightRoll is a programmatic video ad platform for reaching audiences across desktop, mobile and connected TV. It powers digital video advertising for various brands and agencies. The firm claims that tens of thousands of sites and mobile apps send approximately two billion requests per day to the company to monetise their inventory. A profitable business, BrightRoll expects its net revenues to exceed $100 million this year.
"We believe the next step for programmatic video advertising as an industry is to extend and standardise globally, make cross-device buying simple & measurable, and complement and integrate with TV. We are still in the early innings as an industry, and together, BrightRoll and Yahoo are committed to the vision of helping grow the entire video advertising ecosystem," said Tod Sacerdoti, founder and CEO of BrightRoll.
Online video advertising is increasingly fragmented across thousands of sites and mobile apps. More so than with traditional broadcast television, advertisers are seeking ways to buy online video advertising at scale across many sites in fewer, simpler transactions.
Comment(s)