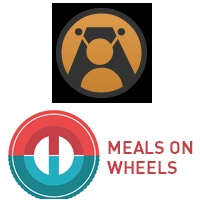 Mumbai-based hybrid startup incubation platform Antfarm Business Incubator Pvt Ltd (Ant Farm) has acquired city-based food delivery venture Meals on Wheels, run by Meal O Wheel Pvt Ltd, in a stock-and-cash deal worth Rs 11-15 crore ($1.7-2.4 million).
This acquisition is part of Ant Farm's plan of getting into the local delivery business in India, starting with food delivery. The company will soon add various other categories like essential electronics, gifts, flowers, etc. to the platform and it may be renamed.
Last month, Ant Farm's MD and CEO Rishi Khiani told Techcircle.in that the company has bought an online food delivery venture, without disclosing its name.
"Essential services like delivery are increasingly becoming important for the time-strapped consumer in metropolitan India. Meals on Wheels already has successful partnerships, an active user base, and a critical mass of orders-per-day," said Khiani.
Ant Farm has revamped the Meals On Wheels site with a user-friendly interface. Users can now save their favourite restaurants and dishes, view past orders and get relevant recommendations.
Ant Farm has also appointed Sandeep Das, former COO and head of business at Burrp and AskMe, as CEO of Meals on Wheels. Das comes with 15 years of experience in the digital and offline space.
"Although there are companies like Foodpanda, and Tastykhana in the market, Meals On Wheels' business is completely different. These companies are just aggregators, whereas we provide logistics and last-mile delivery to our consumers," said Das.
He added that Meals On Wheels will expand in Mumbai, before going pan India in the next 11-12 months. The firm is planning to expand to Bangalore, Delhi-NCR, Pune, Chennai, Hyderabad and Kolkata.
Last year, Meals On Wheels generated gross merchandise value of Rs 4 crore and it is looking to double it this year.
Founded in 1997 by Sunil Saraf, currently MD at Butlerbhai Services Pvt Ltd, Meals on Wheels provides delivery from popular restaurants in south Mumbai, with a serviceable area from Cuffe Parade to Worli.
Post-acquisition, Saraf will take on a senior management role in the growth and expansion of the business.
"Ant Farm has a proven track-record in adding the much needed technology layer for businesses to be relevant and scalable. We believe that we have a compelling value proposition for customers, which coupled with Ant Farm's expertise in cutting edge technology can be leveraged to provide a world class delivery service," Sunil Saraf said, commenting on the acquisition.
Set up in November 2012 by Khiani, Ant Farm is a hybrid startup platform that brings together people, helps in ideation or scaling up an existing idea and sees through its execution. The accelerator claims that it has built profitable business units with its two portfolio ventures—Stylista.com, a fashion label, and Fork Media, a native advertising platform. It recently added three ventures: ClickZoot, Uber Dreams and Revofit to its network.
In August, Ant Farm had raised an undisclosed amount in Series A funding from Bay Capital and Hausela Capital Partners. Before that it has raised an angel round of funding from Bennett Coleman & Co. Limited's outgoing CEO Ravi Dhariwal and serial entrepreneur Sanjay Kalra.
It is now looking to raise as much as $30 million.
(Edited by Joby Puthuparampil Johnson)
---