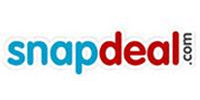 Delhi-based Jasper Infotech Pvt Ltd, owner of Snapdeal, and arguably the second-largest e-commerce company in India, has started an initiative to tap the rural and semi urban areas of the country including Asia's largest slum in the middle of Mumbai, Dharavi. It is now planning to set up assisted outlets across over 70,000 rural areas and 65 cities by the end of March 2015.
This initiative is being launched in low income residential areas in partnership with home-grown financial inclusion solutions firm FINO PayTech, who has thousands of business correspondents on the ground, especially in rural areas.
Under the partnership, Snapdeal.com is trying to expand its access to consumers in the hinterland with an assortment of over 1000 products through assisted kiosks which would be operated by FINO Paytech. This would enable the target segment to shop online.
Apart from Dharavi, Varanasi, Valsad (Gujarat), urban villages of Noida, Gurgaon, Hyderabad and Jaipur are the targets of the e-commerce player to begin with. The company has already started the pilot project in these places.
The products would be on display at the digital kiosks curated on an exclusive page requiring login by FINO agent, who would place an order, collect payment, receive and deliver to people who have no permanent address.
"Together we aim to provide innovative, yet simple ways to reach and service those end-consumers who are still not exposed to the benefits of online shopping," Kunal Bahl, co-founder and CEO Snapdeal.com said in a statement.
FINO will assist in sales, payments and delivery of ordered products to customers through its network, he added.
"The innovative assisted e-commerce model brings the ease and benefit of e-tailing to more than 70 per cent of country's population not connected to internet but is aspirational and willing to explore online shopping," said Rishi Gupta, COO and executive director at FINO Paytech.
Snapdeal is not the first to hit the hinterland to expand the reach of its e-com marketplace. Rocket Internet-backed fashion and lifestyle e-commerce portal Jabong has been experimenting with various models to reach out to the rural consumer.
Jabong plans to provide select smart devices and internet connections to some families in particular villages to create a first experience of purchase. To partly tackle the issue of logistics, instead of offering deliveries every day, it is offering deliveries once or twice a week depending on the demand. It also plans to establish a self-pick up model, where customers can get their products picked up from the near by grocery store or a petrol pump.
Snapdeal, which recent scooped a huge amount from Softbank and existing investors, has raised close to $1 billion this calendar year.
---