Foodpanda.com, a Rocket Internet-backed global, multi-location online food ordering marketplace (which operates under Hellofood brand in some markets) with operations in 40 countries including India, has acquired domestic rival TastyKhana.in from Pune-based Trinket Info Services Pvt Ltd, for an undisclosed amount.
Post-acquisition, TastyKhana will remain an independent brand. Together, Foodpanda and TastyKhana will partner with over 10,000 restaurants in India covering over 173 cities, Foodpanda said in a press release.
TastyKhana was founded in 2007 by Shachin Bharadwaj and Sheldon D'souza. The firm claims to have partnered with more than 9,000 restaurants from cities across India.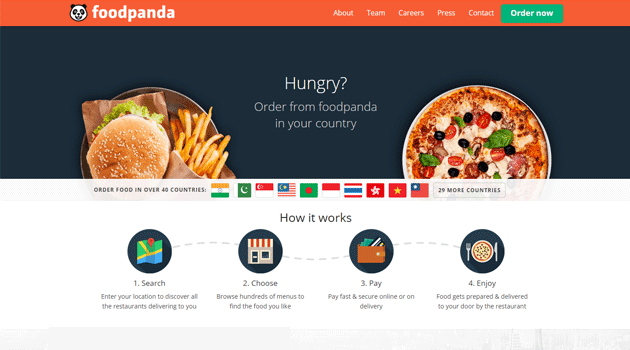 In June last year, the firm had raised $5 million from Germany-based Delivery Hero. Previously, Delivery Hero had also put an undisclosed sum into the food ordering venture in 2012.
Foodpanda has also separately acquired Mexico-based food delivery businesses including PedidosYa, SeMeAntoja and Superantojo – all backed by Delivery Hero. Foodpanda has been operating in Mexico since December 2012. After the acquisitions, Mexican customers in 10 cities will get access to over 2,500 restaurants, the firm claimed.
"The acquisitions allow us to extend our market leadership in India and improve our strong position in Mexico. Combined with our efforts in other important markets such as Russia, Brazil and South East Asia, where we already gained a leading position, we are best positioned to accelerate growth and become the 'Amazon' of food ordering in emerging markets," said Ralf Wenzel, co-founder and MD of Foodpanda.
In return, Delivery Hero acquired Hellofood's businesses in Argentina, Chile, Colombia, Ecuador and Peru. Together, these firms will aggregate 17,500 restaurants across 11 countries in Latin America, including Argentina, Brazil, Chile, Colombia, Ecuador, Panama, Paraguay, Peru, Puerto Rico, Uruguay and Venezuela.
Delivery Hero is a global network of online food ordering platforms with more than 75,000 partner restaurants worldwide. Delivery Hero has over 1,000 employees in 23 countries, including 440 in its Berlin headquarters. Investors in the company include among others Insight Venture Partners, Kite Ventures, Team Europe, ru-Net, Tengelmann Ventures, Point Nine Capital, Phenomen Ventures and Vostok Nafta.
Founded in April 2012, Foodpanda features location-specific listing of restaurants on its site. Users can check out menus, along with special offers, post that they can order and get food delivered to their homes. One can also search for restaurants according to cuisine, and/or by other parameters such as vegetarian/non-veg, healthy food, etc. The company helps restaurants increase sales through online and mobile platforms and also provides them with technology and analytics.
Early this year, the firm raised $20 million in funding from Phenomen Ventures, a Russia-based venture capital firm and a group of unnamed investors. Globally, the company is present in over 40 countries in Europe, Asia, the Middle East, Africa and Latin America.
Foodpanda has a significant present in India market, too. In an interview with Techcircle early this year, Foodpanda India's managing director Rohit Chadda said that the company has partnerships with 3,500 restaurants in 33 cities across India, and has daily page traffic of 60,000.
Recently, Mumbai-based hybrid startup incubation platform Antfarm Business Incubator Pvt Ltd (Ant Farm) acquired city-based food delivery venture Meals on Wheels, run by Meal O Wheel Pvt Ltd, in a stock-and-cash deal worth Rs 11-15 crore ($1.7-2.4 million).
Another venture in the same domain is Just Eat, which also counts UK-based namesake parent as a large shareholder.
---