News Corp buys 25% stake in property booking platform PropTiger for $30M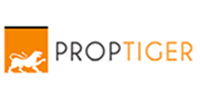 Global media giant News Corp has acquired a 25 per cent stake in Elara Technologies Pte Ltd (Elara), the Singapore-based parent of digital real estate marketing platform PropTiger.com, for $30 million (Rs 185 crore). Its existing investors including SAIF Partners, Accel Partners and Horizen Ventures have also chipped in with additional $7 million.
In September, Techcircle.in first reported that PropTiger was in talks with existing as well as new investors to raise $20 million by the year end.

The latest transaction values the company at $120 million (~Rs 740 crore). With this round, the company's total funds raised so far have touched $44 million. The company had earlier raised a total of $7 million in two rounds of funding from SoftBank, Horizen, SAIF, Accel and others. SoftBank had invested through SoftBank China & India Holdings, which manages Bodhi Investments LLC, and focuses on early stage and selected pre-IPO opportunities in China, India and Southeast Asia. However, SoftBank didn't participate this time around.
"A major chunk of the fresh funds will go towards improving our technology, as we are now entering the secondary market," PropTiger co-founder Dhruv Agarwala told VCCircle/Techcircle.in. "We are already running a pilot with 300 real estate brokers in Bangalore. Once it's successful, we will take the new product to all the other existing markets."
He also added that the company is expanding to 10 more new cities to take the total city count to 25.

This is News Corp's first investment outside its core business of media and publishing in India. Its existing operations include Dow Jones, The Wall Street Journal, and HarperCollins Publishers business.
However, it means an expansion for its existing multi-geography presence in the real estate listing space. News Corp already owns Move, Inc. (Move), operator of realtor.com, which has for-sale listings of real estate in America. In addition, News Corp has a 61.6 per cent stake in REA Group Limited (REA), operator of Australian residential property website, realestate.com.au. REA also has a substantial stake in iProperty, a digital real estate advertising business across South East Asia.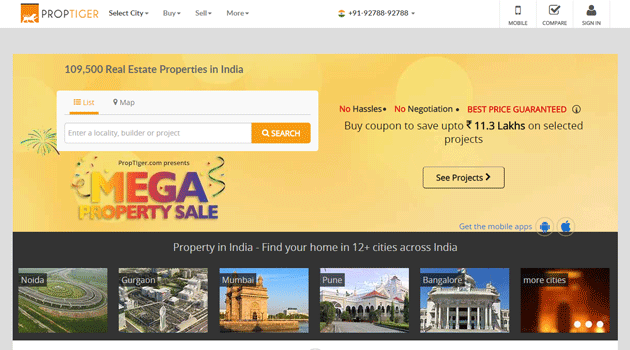 "India has more than 270 million Internet users and the number is growing exponentially. There is no doubt that the development of digital is empowering individuals and transforming industries, and we are extremely enthusiastic about the potential for PropTiger.com as the country fulfills its digital destiny," said Robert Thomson, CEO of News Corp.
As per the deal, Raju Narisetti, senior vice president (strategy) at News Corp has joined the board of Elara.
PropTiger was launched in 2011 by Harvard Business School alumni Dhruv Agarwala and Kartik Varma, along with ISB Hyderabad alumnus Prashan Agarwal. Till date the firm claims to have sold more than Rs 7,600 crore (around $1.25 billion) worth of properties to 11,000 customers.

"PropTiger.com has over 250 developer partners who market their new developments through the online platform. We have established a solid track record of performance with at least 10,000 properties worth over $1 billion having been purchased through PropTiger.com," Agarwala added.
At least 10,000 properties, with a combined value of over $1 billion, have already been bought by Indian homebuyers through PropTiger.com, the company said, adding that India will be a $158 billion residential real estate market by 2020.
(Edited by Joby Puthuparampil Johnson)

---