Vserv launches re-targeting product focused on e-commerce players in emerging markets; what's on offer?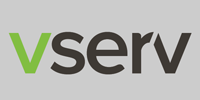 Mumbai-based mobile marketing platform Vserv has launched a new re-targeting product focused on e-commerce companies in emerging markets. Called Vserv Smart RT, the product will enable e-commerce companies to re-target desktop users on mobile sites and apps, as well as mobile site users on third party apps- thereby improving sales.
E-commerce companies in emerging markets today face a challenge of tackling the multi-screen consumer. The company claims its product will help e-commerce companies to re-target these consumers with the right messages, right product and at the right time.
"With consumers today moving between different devices, Vserv Smart RT provides e-commerce companies the ability to re-target consumers from desktop to mobile. Also, with 100 per cent accuracy in re-targeting, the product is capable of serving individual ads to consumers in real time and with customised content, delivering up to 6x boost in ad responses," said Narayan Murthy, VP- global sales and strategy at Vserv.
According to the company, Vserv Smart RT captures user behaviour and intent, which enables e-commerce companies to reach out to the right consumer. This is done on the back of a smart data platform that augments individual user profiles, and using these results, creates a custom recommendation engine. These recommendations help e-commerce companies market a relevant product to individual users, on a real-time basis, and with the highest rate of accuracy.
Here is an introductory video of Vserv Smart RT:
Founded in January 2010 by Khurana and Ashay Padwal, Vserv claimed that it was receiving 2.4 billion ad requests on a daily basis as of March 31, 2014. In its global territory, India is the biggest market with 27 per cent share, followed by Latin America, the Middle East and Africa. The company has offices in the US, the UK, South Africa, Dubai, Singapore, Indonesia, Malaysia, Thailand, Philippines and Vietnam, besides Mumbai in India.
The company is in advance talks to raise up to $15 million in its Series B funding, and has also appointed Signal Hill as its advisor for the deal. Recently, the company roped in Pranab Punj as its associate vice president for global marketing. Prior to that, it had appointed Anurag Patnaik as its senior vice president (VP) for product.
Earlier this year, Vserv launched 'search intent ads' to enable marketers to bag customers via in-ad search, besides a real time bidding platform on its mobile ad exchange. Previously, it also started enabling advertisers to reward consumers with mobile recharges for engaging with brands. Vserv is backed by IDG Ventures and Epiphany Ventures.
Comment(s)