SaaS e-com enabler Unicommerce claims to hit 1,000 paid users mark after adding merchants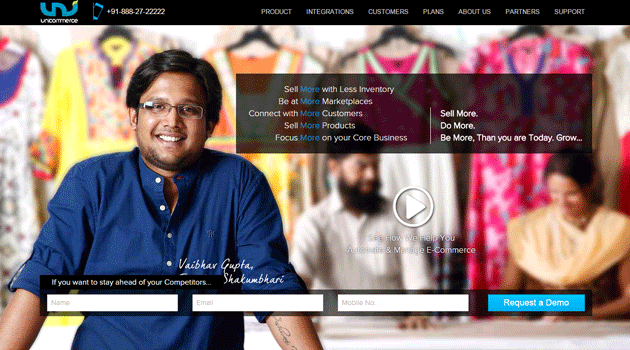 Delhi-based Unicommerce eSolutions Pvt. Ltd. which runs and operates multichannel order fulfillment software company unicommerce.com has crossed the 1,000 paid client base mark led by strong adoption by merchants as against its focus on signing in e-com firms themselves, Ankit Pruthi, co-founder and CEO of Unicommerce told Techcircle.in.
The firm had under 50 clients on board till last year, when it catered only to marketplaces (both India and abroad). It added sellers on e-com portals starting January this year.
Currently it works with e-commerce companies such as Snapdeal, Jabong, Myntra, Urban Ladder, Blue Stone etc apart from individual sellers in India. It is now targeting to close the calender year 2015 with 10,000 sellers on its platform.
Unicommerce caters to e-commerce companies, retail businesses and traders by providing technology to track orders on real-time basis. The system has a centralised mechanism to manage orders, inventory, warehouse and shipping giving the companies order processing and real time inventory updates.
The company, which was founded in 2011 by three IIT Delhi alumnus, Pruthi, Karun Singla and Vibhu Garg, banks on its SaaS based flagship product Uniware.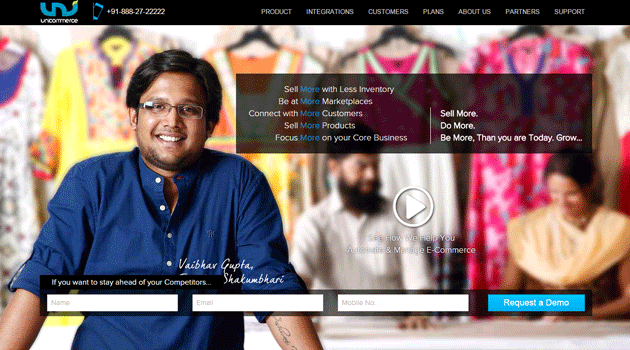 Its business model revolves around monthly subscription besides a per transaction charge after a threshold. The company offers packages of around Rs 5,000 per month to sellers for a stipulated amount of transactions and if it exceeds its limits then it charges Rs 3 to Rs 5 per extra order.
For e-commerce companies too the same revenue model applies but the rate of the packages vary from one company to another.
Pruthi declined to comment on revenues but back of the envelope calculations suggest its 1,000 paid client base should be generating revenue of around Rs 50 lakh a month.
It claims to be processing almost 1.2-1.3 lakh orders daily.
Currently it has 100 odd employees of which it added almost 75-80 in the last one year alone.
The firm has got funding from angel investors including Snapdeal co-founders Kunal Bahl and Rohit Bansal besides VC firm Nexus Venture Partners.
Media reports suggest the company has recently raised $10 million from US-based Tiger Global Management. However, Pruthi declined to confirm or deny the development.
Unicommerce faces competition from firms such as Goa-based Browntape eCommerce Pvt Ltd, which recently got a seed funding from Seedfund Advisors, with participation from serial entrepreneur and Growth Story's co-founder K Ganesh.
New feature
The company has added a payment reconciliation feature, currently in beta format to insure transparency and accuracy in the billing system of sellers and marketplaces.
Cases of billing discrepancies between sellers and marketplaces represent 2-3 per cent of their revenues, according to Pruthi. On an average it may come around Rs 10 lakh per year, he claimed.
"We are launching a payment reconciliation feature which helps sellers verify if the payments received from the marketplaces are exact or not," he added.
Comment(s)