Stridalyzer tracks & analyses your strides while running to provide real-time feedback on performance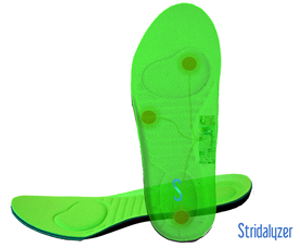 While there are several ­fitness-tracking devices in the market for runners, none of them track fundamental aspects like form and running style, which most trainers say are the foundation stones of achieving better performance and staying injury-free. This is where Bangalore-based ReTiSense Technologies Pvt Ltd comes into the picture.
The internet of things (IoT) startup has developed a wearable device called 'Stridalyzer', which it claims can provide real-time feedback on performance for runners. Additionally, the device can estimate, analyse and alert about potential injuries to the knee.
"Most fi­tness trackers just provide a lot of statistics and data about your run. As a regular runner myself, I did not really understand how to use that data to improve my run. Stridalyzer started with the goal and intention to help runners improve their form and running style, which can help keep you injury-free and guide you on how to improve performance," said Anshuman Singh, co-founder of ReTiSense.
The device is basically a sensor-fi­tted wearable insole placed inside running footwear. The sensors in the insole connect with a smartphone app, which through a combination of local and cloud-based processing, learns about the running form, style & various pressure points, and provides real-time advice to the runner to help him/her run with the correct form.
"The device works on understanding the fundamentals behind a runner's activity," he added.
The startup was founded in June this year by former Intel employees Singh and Shuvadeep Sarkar. Singh has 15 years' of experience in data analytics algorithms & software development, embedded devices and semiconductor design. A B.Tech from IIT Kharagpur, he also holds a MBA degree from Babson College, US. Sarkar has 10 years' experience in semiconductor validation and system integration for mobile devices, and holds an M Tech degree from IIIT Bangalore.
Stridalyzer uses hardware and sensing technology along with bio-physical modelling of the human leg during running to provide real-time feedback while maintaining high accuracy, claimed Singh. According to him, the device can offer a paradigm shift in training and practice sessions to athletes and sports enthusiasts, as it tracks and analyses the run style, body form, body pressures & forces, as well as performance metrics like ground contact time and stride length.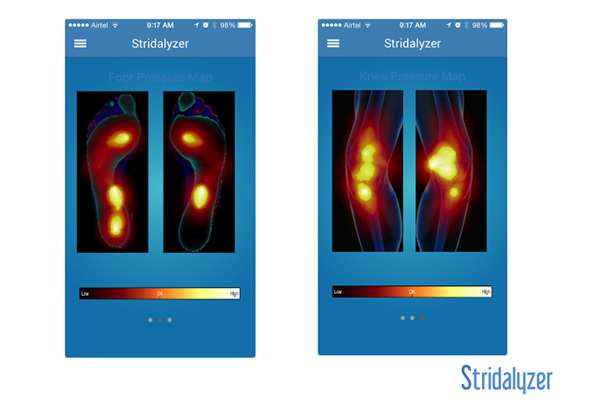 It does so by simplifying these parameters into two fundamental metrics. PerfScore - the measure of their overall performance in a run, and FormScore- the measure of their running form and style (and hence the injury risk) over the run.
While Stridalyzer is still in the prototype stage, the firm has already bagged $45,000 in angel funding from a few undisclosed strategic partners based in the US. "We plan to launch a crowd-funding campaign on Kickstarter starting next month for $25,000, and will start manufacturing and shipping the product from March next year," added Singh.
The product would be priced between $120-140, and will include the sensor-embedded smart insole, an app for iOS or Android platforms, as well as access to reporting, automated guidance and analysis web-based tools. The current team size is four including the founders.
While the company's target markets include India and the US, judging by the level of awareness and openness to using wearable tech in the sports sector, it estimates 80 per cent of its business to come from the US.
Stridalyzer is the latest entrant into the rapidly growing market for wearable fi­tness-tracking devices, which Gartner reports will grow at a Y-o-Y rate of about 40 per cent, and will be a $30-50 billion market by 2017. Other startups working in the fitness-tracking domain include GetActive, Fitbit Flex, and GOQii, among others.
Comment(s)