Ant Farm's digital ad network Fork Media names Alex Pugnet as director for GCC region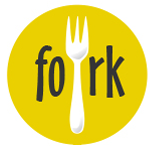 Fork Media, a digital advertising network launched by Ant Farm, a startup platform run by former Indiatimes CEO Rishi Khiani, has made a foray into the international market with a launch in Dubai. The firm claims to have already partnered with several publications in the Gulf Cooperation Council (GCC) region, including Sports360, Elle Arabia, Motivate group and the Khaleej Times.
The startup has also appointed Alex Pugnet as director for the region. Before joining Fork Media, Pugnet worked in various key positions at Publicis Group and Starcom.
Fork Media was set up by Samar Verma and Upen Rai in February 2013, and was launched by Ant Farm in April. An ad network for mobile, web and video platforms, Fork Media creates properties with publishers where brands chip in to sponsor ad zones. The publisher powers the content and also brings in the audience. Fork Media creates, packages and sells it as a package to the advertiser.
Fork Media offers two ad platforms -- native ad platform Brand Press, and image recognition and monetization platform Impulse. Brand Press allows publishers to create and distribute branded content directly into their content feed alongside the sites editorial, while Impulse helps create an environment where integrated ads gets played out only on safe images that are contextually relevant.
In India, Fork Media has forged strategic partnerships with various media publications including the NTDV group, HT Media group, India Today group, India.com group, Web18 and The Hindu.
Fork Media, which claims to have a reach of over 80 million users, recently acquired ClickZoot, a performance ad network.
The firm also plans to expand operations to other emerging digital markets including Singapore and Indonesia.
Comment(s)