Excl: Innoz co-founder's mobile messaging concierge Lookup gets $160K from Kris Gopalakrishnan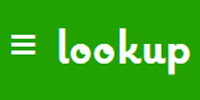 Lookup, a free messaging app -- developed by Deepak Ravindran, co-founder and former CEO of SMS-based search engine services startup Innoz Technologies -- that enables consumers to chat with local businesses and shops, has received Rs 1 crore (over $160,000) in funding from Infosys co-founder Kris Gopalakrishnan.
Lookup, run by Bangalore-based Hatchery Software Pvt Ltd, will use the funds to expand the services to other cities including Mumbai, Delhi and Chennai, Ravindran told VCCircle.

The startup, which plans to raise $1 million in total, has already got commitments from a few more investors, and expects to close the funding round by the end of next week.
The company has also acqui-hired RecommerceHub, a startup that sold refurbished electronic devices, and separately roped in Anup Mohan, co-founder of Flamingos Media (which was acquired by India- and UAE-based Kreata Global Digital Media Service Pvt Ltd in December last year), as its chief marketing officer.
"Lookup can be termed as a 'WhatsApp for businesses', where consumers get guaranteed answers from their local businesses within five  minutes," said Ravindran, an alumnus of Kannur University (Kerala).

"As a consumer, you can make reservations at restaurants and pubs, and book appointments at spas, salons, clinics and hospitals. The app also gets you information about deals, product availability, prices and timings from offline stores. In addition, you can share pictures with local stores to get information about products," Ravindran explained.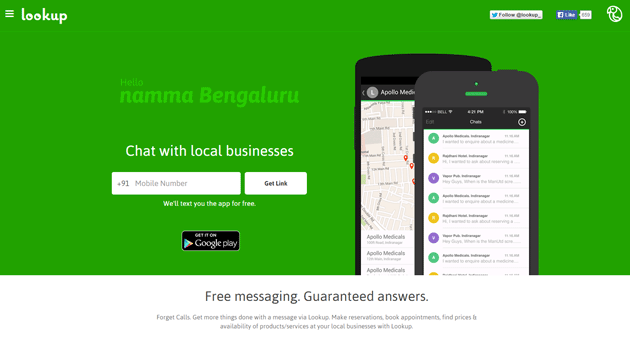 As for local businesses, Lookup helps them acquire and connect with customers over a chat, and get their shops verified. Watch this video for more on this.

Ravindran claimed that Lookup has already partnered with various restaurants, pubs, grocery stores, spas, medical shops, car and bike dealers, schools, gyms, pet stores, electronics & mobile shops, florists, jewellery stores and apparel retailers, for the service.
The product is currently available on Android, and will soon be launched on iOS.
"Our main focus will be India as the internet usage is skyrocketing. Over 95 per cent of mobile users in India access messaging apps multiple times a day and 45 per cent Indian users prefer messaging apps over social networks and calls," he added.

"We also plan to expand the service to other developing markets such as Sri Lanka, Pakistan, Nepal, Southeast Asia and Dubai," he said.
At a global level, Lookup competes with Path Talk.
Recently, former India head of Flurry Inc, Aakrit Vaish, launched a mobile-based chat platform called Haptik that enables users to get help with their products and services. It has also secured $1 million from Kalaari Capital. However, Ravindran said that Haptik is mainly targeting brands, whereas Lookup is focusing on small businesses and shops.

Innoz goes open source
Ravindran also informed that Innoz, which bought back the full equity shares from its early investor Seedfund, has made its SMSGYAN source code available for modification and redistribution beginning this quarter with a campaign offlineinternet.org.
By giving away the source code, the company aims to ignite the creative energies of the entire developer community and fuel innovation in the SMS market, he said.

"As India has enough internet users because of the increasing use of smartphones, we feel the service will be more valuable for companies outside India where there is less internet penetration. We have already partnered with two startups - Sari Software in Philippines and a company in Africa," he said.
---