Chinese handset maker OnePlus makes India debut, launches flagship device 'One' for Rs 21,999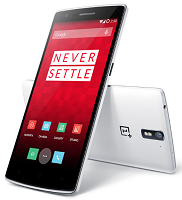 Chinese smartphone manufacturer OnePlus has finally made its India debut with the launch of its flagship smartphone 'One'. The device sports a 5.5 inch display and is being touted by many as a flagship killer due to its high-end specifications and competitive pricing. The smartphone has been priced at Rs 21,999, and will be available for purchase exclusively on Amazon.in in the country.
Similar to its global sales model, OnePlus is offering the smartphone on an invite-only basis in India. Interested consumers can enter a contest on Amazon.in or OnePlus forum to request an invite. According to the company, only select participants or subscribers will be chosen for an invite, which will be totally at the discretion of OnePlus or Amazon.in. In addition, customers who purchase the smartphone will also receive invites that they can share with friends and family.
In India, OnePlus has tied up with HCL Care to offer after-sales services for the smartphone in 20 cities. Earlier this month, the company had appointed Vikas Agarwal as the general manager of OnePlus India.
OS
The device runs on runs a custom version (named 11S) of CyanogenMod, an open source operating system for smartphones and tablet computers, based on the Android mobile platform. According to the company, it brings the features users love (like 'quiet hours', an enhanced home screen, and a configurable 'quick settings' panel etc.) while giving them the freedom to mold their smartphone.
However, OnePlus One will not be getting any CyanogenMod updates in the country going forward. This is because Cyanogen Inc., the company behind CyanogenMod, has provided exclusive rights in India over the Cyanogen system to home grown handset and tablet manufacturer Micromax.
"This week, we announced that the OnePlus One will finally launch in India on Dec 2, 2014. Therefore, it was surprising and disappointing to hear from Cyanogen that they had granted exclusive rights in India over the Cyanogen system to another company. We can't explain Cyanogen's decision because we don't fully understand it ourselves," read an official company blog post.
Instead, OnePlus is working on an Android 5.0 Lollipop-based firmware for its smartphone, which should be released in Feb 2015.
Here is an introductory video of the device.
The smartphone sports a 5.5 inch full HD IPS capacitive touchscreen display (1920x1080 pixel resolution) with 401 ppi pixel density and runs on the Android 4.4 KitKat operating system. It is powered by a 2.5 GHz Qualcomm Snapdragon 801 quad-core processor and has 3GB of RAM. The internal memory of the device is 64GB, but further memory expansion is not available (not that it is requires in the first place).
OnePlus One comes with a 13 megapixel autofocus rear camera with dual-LED flash that can also record 4K Ultra HD videos at 30 frames per second, as well as slow motion videos (720p) at 120 fps. In addition, it has a 5MP front facing camera for video calling. On the connectivity front, it has Bluetooth 4.0, Wi-Fi, 3G, and 4G LTE, as well as a microUSB port.
The dimensions of the device are 152.9mm x 75.9mm x 8.9mm and its weight is 162 gm. The company has provided a 3,100 mAh battery in the device, which also comes with GPS (with A-GPS support), bottom facing dual speakers, and Near Field Communication (NFC). It is available in sandstone black colour.
Another Chinese smartphone manufacturer Xiaomi had made an extremely successful debut in the Indian smartphone market in July this year with the launch of its flagship device Mi3 in the country. Following an online only flash sales model for selling its devices in the country, the company has seen its product being sold out within seconds not once or twice but each and every time. In India, the company has entered into an exclusive partnership with Indian e-commerce major Flipkart.com to offer its devices.
India to be OnePlus's biggest market
OnePlus also said it expects India to become its biggest market in the next few months. At present, China is the biggest market for OnePlus.
"In the next few months, we expect India to be our biggest market, it will overtake China," OnePlus India general manager Vikas Agarwal said.
In line with its global practice, users in India will receive India-specific invites through OnePlus and Amazon.in.
The two platforms have been integrated so that invites can be used to purchase the device exclusively on eCommerce major, Amazon.in.
"We will bring in as many devices as possible in sync with our production capacity. Cumulatively, till mid-October, we have already sold 500,000 devices (globally)," he added.
This is the first time that OnePlus has entered a new market with local presence and collaboration with a local partner.
It has set up a local team in India, led by Agarwal, for marketing and sales. The Chinese startup is also putting together an engineering team in Bangalore in the next few months.
(With inputs from PTI)
Comment(s)