Fenox Venture Capital launching $200M fund to back Bangladesh startups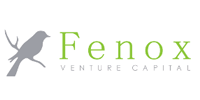 California-based VC fund Fenox Venture Capital is planning to launch a $200 million fund focused on startups in Bangladesh. Fenox will back startups operating in technology, internet and media domains across the country.
The fund will be headed by serial entrepreneur Shameem Ahsan.
"This partnership will help to realise the vision of 'One Bangladesh' and help local IT companies become global and highly profitable with the help of Fenox's strategic advice, global network and financial support," said Ahsan.
Founded in 2011 by Anis Uzzaman, the Silicon Valley-based VC firm provides early- and growth-stage funding to emerging technology companies in North America, Japan, Southeast Asia, and Europe. Fenox invests globally in consumer internet, new media, health technology and enterprise solutions. Its recent investments include ShareThis, Sidecar, Jetlore, Meta, Lark, Dream Link Entertainment, and Singapore-based technology news portal TechinAsia.
"The Bangladesh tech sector has tremendous potential and Fenox VC is creating a fund specifically to invest there. Fenox will play a catalytic role in promoting the advanced practices of Silicon Valley to Bangladeshi entrepreneurs, while also helping them through the global network of Fenox," said Uzzaman.
Ahsan is a technology entrepreneur and co-founder of Akhoni.com, eGeneration Ltd., Benchmark-eGeneration Ltd., and Element 5 Ltd. He also serves as director of Agrani Bank Ltd. He is also co-chairman of the Standing Committee on Digitization of Trade Bodies of Federation of the Bangladesh Chamber of Commerce & Industry.
Comment(s)