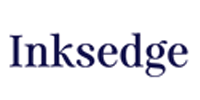 Inksedge, an online platform for personalised events cards and stationery -- launched by Rohini Chakravarthy, partner at global VC firm New Enterprise Associates (NEA) -- has secured $1.5 million (Rs 9 crore) in seed round of funding led by NEA.
The round also saw participations from US-based VC funds, Pinnacle Ventures and Milliways Ventures, besides a few individual investors including Vuclip's founder and CEO Nickhil Jakatdar, Gokul Rajaram, Mark Perry, and Anil Kamath.
"A major portion of the funds will go towards product development, as we are still adding categories and adding features to the platform. A part of the capital will be used for customer acquisition and marketing," Rohini told Techcircle.
Run by Mumbai-based Comart Lithographers Pvt Ltd, Inksedge.com is an e-commerce platform for personalised events cards and stationery. Inksedge, launched in October this year, offers items suitable to various occasions like wedding, holidays, birthdays, etc.
Users can place an order and personalise it according to their tastes like size, occasion, colour and the number of photos to be printed on it. The cards will then be delivered at the customer's doorsteps.
"Just as most women don't buy clothes from a general goods store offline, savvy internet users seek branded, consistent experiences for design oriented categories rather than buy just from a generic marketplace. That is a significant business opening that Inksedge is committed to fulfilling in the events space," said Rohini.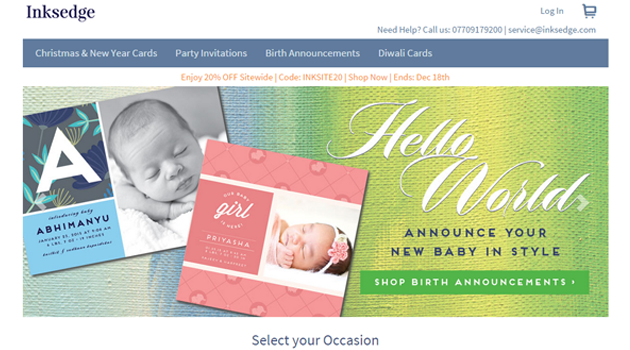 Rohini is a partner at NEA and focuses on information and energy technology investments. She is on the boards of several companies including Aerospike, Aquantia, LiveLoop, EnVerv, Kaazing, Pinnacle Engines and Vuclip.
Prior to joining NEA, Rohini held investment, management and engineering positions with Cisco Systems, Intel Capital and Bay Networks. She holds an MBA degree from MIT Sloan School of Management, a MS in Electrical Engineering from Case Western Reserve University, and a B Tech from IIT Madras.
"The events space in India is large and quickly transitioning online. This offers a huge opportunity for a tailored offering that combines the best of Indian design with Silicon Valley merchandising and marketing savvy," said Kittu Kolluri, general partner at NEA.
"Rohini brings a fantastic combination of business intuition, passion for design and analytical skill to build an important company in this space," Kolluri added.
In India, Inksedge is competing with multi-brand gift card store Giftbig.com, run by Bangalore-based QwikCilver Solutions Pvt Ltd, among others.
(Edited by Joby Puthuparampil Johnson)
---