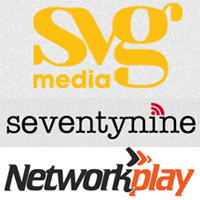 Smile Vun Group (SVG) Media, a joint venture between Manish Vij's Vun Network and Harish Bahl's Smile Group, has acquired mobile ad network SeventyNine and digital agency NetworkPlay from Gruner + Jahr (the publishing division of European media conglomerate Bertelsmann AG).
While the financials of the deal remain undisclosed, a Times of India report pegs the deal amount at around $15 million (Rs 92.8 crore). Post the acquisition, SeventyNine and NetworkPlay will work as independent brands.
According to the company, the acquisition makes SVG Media the largest advertising technology company in India with over 8 per cent market share of digital media spends. Furthermore, it is now reaching to over 100 million internet users on mobile and PC.
Manish Vij, Founder and CEO, SVG Media, said, "It has been our dream to build a platform of this scale to help our advertisers meet their performance marketing objectives and give best monetisation for our publishers for their mobile/PC assets. We are doing this by affiliate marketplace, video and data products."
Gruner + Jahr is one of the world's leading media groups and its Electronic Media Sales (EMS) division is a leader in the digital advertising space in Europe. The company had acquired a majority stake in Networkplay for an undisclosed amount back in March 2012. Networkplay was incubated in 2008 by digital advertising agency WebChutney and was funded by Capital18, the venture capital arm of the Network18 group.
A few months later, it bought SeventyNine from SVG Media for an undisclosed amount. So SVG has essentially bought back the business from Gruner + Jahr.
Interestingly, SeventyNine's previous co-founders Chirag Shah and Deven Dharamdasani, who had left the company earlier this year, will lead the business post acquisition. "We are excited to be back and working with the same team at SeventyNine," said Shah.
Earlier this year, NetworkPlay had announced a new management under the leadership of Viren Anand, its co-founder and director- operations & publisher alliances. He was joined by Hitesh Trehan, director- sales & new initiatives at NetworkPlay. The announcement came in the wake of co-founder and former CEO Ampreet Singh's exit from the company in July 2014.
Started in 2006, SVG Media is a digital media network with a presence in India, Southeast Asia and the Middle East. The company is serving business in over seven countries and houses performance, mobile, and data targeting businesses such as Tyroo, PrecisionMatch and DGM. Its clientele in the country includes companies like Flipkart, Snapdeal, Amazon, PayTM, MobiKwik, Myntra, Jabong, Citibank, and Standard Chartered Bank, among others.
(Edited by Joby Puthuparampil Johnson)
---