Indiegogo launching optional insurance scheme for failed crowdfunding campaigns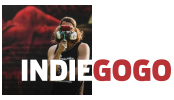 Online crowdfunding platform Indiegogo plans to launch an 'optional insurance fee' for failed campaigns. The scheme aims to provide refunds to backers if they do not get the final product within a certain period after the campaign ends.
According to a TechCrunch report, Indiegogo is currently testing the insurance scheme on a project -- Olive, which offers a stress-management wearable device.
Indiegogo, run by US-based Indiegogo Inc., Indiegogo is a platform for people/companies wanting to raise money; they can create fundraising campaigns on the platform. This platform can also be used to contribute to other people's passions. Anyone can join Indiegogo without paying a fee. But members have to pay a fee on the money that they raise using the platform—the fee is 4 per cent of the money raised if the company meets the goal or 9 per cent if it does not meet it.
Early this year, Indiegogo had raised a $40 million in its Series B round of funding led by Institutional Venture Partners and Kleiner Perkins Caufield & Byers.
In October last year, Bangalore-based Connovate Technology Pvt Ltd, which provides a low-powered Bluetooth device Gecko that can add gesture control to smartphones, had raised more than $54,000 from Indiegogo, with contribution from Apple Inc co-founder Steve Wozniak.
Early this year, Kochi-based RHLvision had raised over $200,000 from Indiegogo for its gesture-based wearable device, Fin.
Comment(s)