Truecaller claims to have crossed 100M users mark, thanks to Indian customers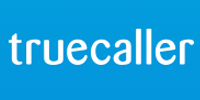 Swedish startup True Software Scandinavia AB, the firm behind Truecaller, a collaborative mobile phone directory app, claims to have crossed the 100 million users mark. The company further claims that it has doubled its daily new users in less than three months. It is currently receiving more than 1.5 billion search requests per month.
According to a PTI report, this increase has been fuelled by a strong growth in the number of users of the app in India. As of last month, the country accounted for over 45 million Truecaller users, with 600,000 new users being added on a weekly basis from India.
Founded in 2009, Truecaller is a collaborative global phone directory. Truecaller is available on the web and as an app for iOS, Android, BlackBerry, Windows Phone, and Nokia feature phones. Consumers use Truecaller to identify unknown numbers, block unwanted calls, and search contact information among people and businesses.
The company has also updated its Android app, which now focuses on predictive style features that suggest who to contact based on call history, time of day, and place, so you never have to leave the app to find the right contact information. The app has been fully redesigned to provide easier discovery and simpler navigation, and rebuilt to make it lighter in terms memory consumption. Some of its new features include:
Suggested contacts: Truecaller 5.0 can now predict who you may want to reach and the app makes relevant suggestions based on call history, time, or location. The more you use it, the smarter it gets.
Contact profiles: The app keeps your phonebook up to date with relevant information by adding social media profiles and photos so you have all the contact information you need in one central place. Users can also choose how they are being displayed in their friend's Truecaller phonebook by updating their profiles.
Smarter search and discovery: There is no need to switch between searching for people inside and outside of your phonebook or constantly updating the information, as the app will now give you the most relevant and personal results.
Place calls and send texts easily: A new user interface makes staying connected easier, since once a user profile is pulled, you will just need to swipe left to send a text to them. In addition, you can simply swipe right to place a call.
Here is a video detailing the updates.
"This is the first step we are taking to make Truecaller more intelligent and personal. We have made these advancements to save time for our users and make their lives less complicated when they want to get in touch with someone," said Alan Mamedi, co-founder and CEO, Truecaller.
In October this year, the company had raised $60 million in funding from Atomico, Kleiner Perkins Caufield & Byers (KPCB) and existing investor Sequoia Capital. Prior to that, it had raised $18.8 million in funding led by Sequoia Capital in Feb 2014.
The company also launched a smart dialler app called Truedialer, which automatically searches for information about a number you are dialling. The dialler uses a numeric pad to help find numbers within your phonebook, and beyond your phonebook with Truecaller integration. According t
Comment(s)