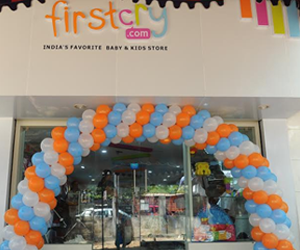 Pune-based BrainBees Solutions Pvt Ltd, which owns and operates Firstcry.com, a hybrid (offline and online) baby and kids' products retailer, says it has now opened more than 100 physical stores across 82 cities in India through its franchisee partners.
The 4-year-old company is now looking to add another 100 more to its kitty by the end of the next calendar year, its co-founder Supam Maheshwari told Techcircle.in.
"As of now, we are operating 105 physical stores that include six stores in Chennai, followed by Bangalore (5) and Pune (4). We add around eight stores per month, and hopefully we will have around 100 more stores by the end of 2015," Maheshwari said.
This makes it just a tad behind Mahindra Group's 'Mom & Me', arguably the largest baby products (not just apparel) retailers in the country. As per Mom & Me's website (which also runs an e-com store as an extension of its offline business) it has around 110 outlets currently.
FirstCry, co-founded by Maheshwari and Amitava Saha in 2010, has broken out of the pack in its vertical. Early this year, FirstCry secured $15 million (then Rs 93 crore) in its third institutional funding round led by Vertex Venture Holdings, a venture investment arm of Singapore's sovereign wealth fund Temasek.
It has over 70,000+ items from 400+ international and Indian brands such as Mattel, Ben10, Pigeon, Funskool, Hotwheels, Nuby, Farlin, Medela, Pampers, Disney, Barbie, Gerber, Fisher Price and Mee Mee.
According to Maheshwari, almost 35 per cent of FirstCry's users come through mobile. In terms of sales, mobile users contribute almost 45 per cent. These figures increase more than one per cent month on month, Maheshwari added.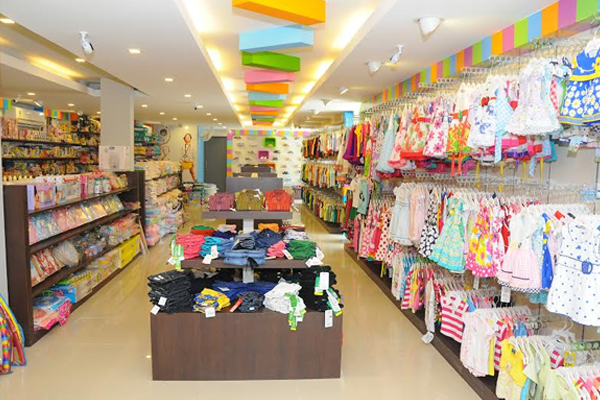 Maheshwari further said that both offline and online business have now become significant in terms of revenues. However, online sales remain a major source of its revenues.
Talking about competition, the FirstCry co-founder said that the firm mainly competes with mom-and-pop stores in the country, and it does not face any threat from the existing online baby and products retailers in the market.
"There are around 5,000 mom-and-pop stores in the baby products space. But these retailers don't even our size, reach, quality or pricings, and so there is not major threat from them either," he explained.
In the online space, there are several niche players like BabyOye, which has been struggling to raise fresh capital. In addition, FirstCry faces competition from horizontal e-commerce players like Amazon, Flipkart and Snapdeal, among others.
---