GSF launches accelerator to fund 10 digital media & ad tech startups in 2015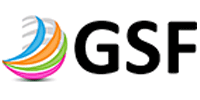 GSF, a startup accelerator-cum-early-stage fund run by former Reliance Entertainment president Rajesh Sawhney, has launched Digital Media Labs accelerator which aims to incubate and fund 10 digital media and ad tech startups in 2015.
It is part of its move to create specific verticals (starting with one that pushes a mobile-first strategy) instead of continuing with a broad tech accelerator.
Digital Media Labs will provide the startups with support in growth hacking and user acquisition strategies. It will help them with user interface capabilities and migrate them to higher monetisation using subscription plus advertising business models. The program will also focus on enabling strong relationships with media companies, mobile carriers and handset original equipment manufacturers (OEMs). During the four-month programme, the startups will spend time in India, Silicon Valley, Los Angeles, New York and Singapore.

The startups will also be able to access GSF's networks and alliances including DreamPlus Alliance and H2 Platform. DreamPlus Alliance, consisting of 11 leading Asian accelerators, will enable the startups to reach out to 10 different Asian markets including China, Japan, Korea, Malaysia and Vietnam, while H2 Platform – consisting of 300 leading business leaders in global tech companies across the world — will offer access to the business leaders in the global tech companies.
"The traditional media industry has been under turmoil since the rise of digital media platforms. Internet and mobile have disrupted the media sector including TV & radio broadcasting, newspaper publishers, film, music and video industries," GSF said in a press release.
"On the back of massive adoption of smartphones and upcoming 4G rollouts, India will experience a gigantic disruption in the consumer behaviour on media consumption. 'Mobile first' experience-led models will disrupt incumbents in many markets," it further added.

GSF Accelerator has incubated 35 startups since its inception in 2012. GSF has a network of 40-plus Entrepreneurs-in-Residence and 300 mentors across the world. GSF recently inducted redBus.in co-founder Phanindra Sama and Mumbai Angels member Manish Dalal as venture partners and strategic advisors.
GSF also runs an early-stage fund called GSF SuperAngels which is backed by 20 digital founders and early-stage investors in India. Last month, GSF had launched an m-accelerator which aims to incubate and fund 10 mobile startups in 2015.
---