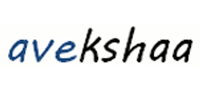 Bangalore-based Avekshaa Technologies Pvt Ltd, a provider of IT predictability and assurance solutions to BFSI and telecom verticals, has received an undisclosed sum in funding from Karnataka government-run VC fund, KITVEN, at an enterprise valuation of $8 million.
The firm will use the funds to further expand in the US and Australian markets, besides strengthening its presence in India.
Avekshaa has also announced the launch of DigComP-A-S-S, a solution that will enable e-commerce, retail and other enterprises with high-volume digital commerce transactions address IT performance and scalability issues.
"The current funding will help us to expand globally while retaining our leadership position in the Indian market," said Rajinder Gandotra, founder and CEO of Avekshaa. "We aim to become the global market leader in the niche P-A-S-S (performance, availability, scalability and security) assurance space over the next five-six years targeting revenue of $100 million," he added.
The firm was started by a team of former Infosys executives -- Gandotra, Arun Ramu and Ashutosh Shinde, along with Ramnik Singh. Avekshaa provides niche solutions in the P-A-S-S assurance space to BFSI, telecom, retail, energy and utilities enterprise customers globally.
According to the company, close to 75 million devices are expected to be connected to the internet by 2020 and omni channel multi device retailing is the new norm. Global IP traffic has increased five-fold in the past five years and will increase further. Almost 50 per cent of most businesses' core processes will shift online/web based by 2020 and CIOs and enterprises world over are grappling with IT performance and scalability issues resulting in significant losses in revenues, customers, reputation and time-to-market.
"Customers are expecting consistent user experience across channels and devices and synergy across is imperative for organisations. Our DigComP-A-S-S offering is customised to provide analytics, customer insight, peakload assurance and batch monitoring to enterprises scaling their operations and handling a large volume of digital commerce transactions," said Arun Ramu, co-founder & director of Avekshaa.
"KITVEN's focus is to create an ecosystem for technology-based startups in Karnataka. Avekshaa is a leader in the IT predictability and assurance space. We believe our investment will help them meet their strategic objectives and become a global leader in this space" said Manish Kumar, AVP of KITVEN.
---