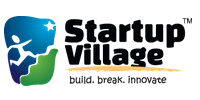 The Madhya Pradesh government has initiated discussions with Kochi-based incubator Startup Village seeking its support and expertise in setting up a similar incubation facility in the state.
A high-level delegation led by M Selvendran IAS, managing director of Madhya Pradesh State Electronics Development Corporation (MPSEDC), held talks with Startup Village CEO Pranav Kumar Suresh and the management team at Startup Village in this regard. The delegation also studied the method of functioning and other activities of the incubator.
They also discussed the Kerala Government's Student Entrepreneurship Policy which is aimed at promoting entrepreneurship culture among the youth in the state.
"We are very impressed by Startup Village's functioning and are exploring the possibility of setting up a similar facility in Madhya Pradesh. We plan to seek support from the management and the technical team of Startup Village to devise a strategy to build a similar incubator in the state," said Selvendran said after the visit.
"It is truly a recognition for Startup Village's efforts over the last 30 months in creating an ecosystem which supports young entrepreneurs. We are in the process of bringing out a blueprint on creation of innovative ecosystems that can be adopted by states across India," said Startup Village chairman Sanjay Vijayakumar.
"It was an extremely productive discussion where we shared our experiences of the journey to become one of the most successful business incubators in the country," CEO Pranav Kumar Suresh said. "We also shared our views as to what needs to go into creating a dynamic entrepreneurship ecosystem. It is the recognition of the quality work done by our startups and the depth of the programmes conceptualised and implemented by the Startup Village," he added.
---