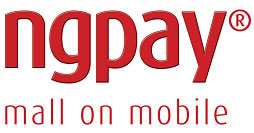 Singapore-based Next Generation Payments Pvt Ltd, which provides a mobile payment platform under the brand ngpay, has acquired 100 per stake of its subsidiary, Bangalore-based JiGrahak Mobility Solutions Pvt Ltd. The transactions details remain undisclosed.
Post the deal, Flipkart Pvt Ltd, the Singapore-based parent of e-commerce giant Flipkart.com – which had invested an undisclosed amount in JiGrahak in September this year – will hold 65.71 per cent in ngpay. Sourabh Jain, the promoter shareholder of ngpay, will hold the remaining stake.
As per the agreement, Jain and Flipkart have set up ngpay in Singapore.
Next Generation Payments is a mobile commerce company. Its solution ngpay is a free mobile app that allows users to buy goods and services via their mobile phones. Businesses can use the platform to offer their products or services, like movie tickets, flowers, books, airline tickets, gifts etc., to customers. The firm claims that its mobile commerce platform is being used by more than 100 merchants and over million users.
In 2006, Helion Venture Partners had invested $2.2 million in JiGrahak.
Founded in 2007 by friends Sachin Bansal and Binny Bansal (not related), Flipkart had in July this year raised $1 billion in funding co-led by its existing investors Tiger Global and Naspers, with participations from GIC, one of the two sovereign wealth funds of Singapore, besides Accel Partners, DST Global, ICONIQ Capital, Morgan Stanley Investment Management and Sofina. Earlier, it had scooped up $210 million led by DST Global, Tiger Global, Naspers and Iconiq Capital early this year.
The firm is currently in talks to raise $1.5 billion in a fresh round of funding from existing and new investors that will value the company at more than $10 billion.
Gurgaon-based J Sagar Associates (JSA) advised JiGrahak on this deal.
---