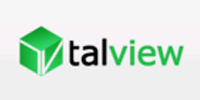 In spite of being one of the fastest growing internet markets globally, India Inc. is still unable to leverage technology to discover and unleash the potential of the youth in rural India. On the flip side, young talent finds it hard to connect with employers (most of whom are urban-centred) as they have no access to high-end technology.
Bangalore-based Interview Master Technology Solutions Pvt Ltd wants to address this pain point. The startup has developed a video- and mobile-based recruitment solution under the brand name Talview for employers to connect with potential candidates, irrespective of constraints like their location, schedule, and low-speed internet.
"During my IIT-Bombay days, I realised from interactions with several employers that they are willing to invest in training prospective employees, but they have limited channels to reach out the candidates located outside major cities. This is why we started Talview," said Sanjoe Jose, founder, Interview Master Technology Solutions.
The startup was founded in 2012 by Sanjoe Jose, Tom Jose (CMO) and Jobin Jose (COO), along with Subramanian K (CTO). In addition to a MBA degree, Sanjoe holds an engineering degree from IIT Bombay. Prior to setting up Talview, he worked at companies like National Instruments and Larsen Toubro. Tom is an engineer and also holds a MBA degree from Narsee Monjee Institute of Management Studies, Mumbai. He had earlier worked at KPMG Management Consulting as a senior consultant.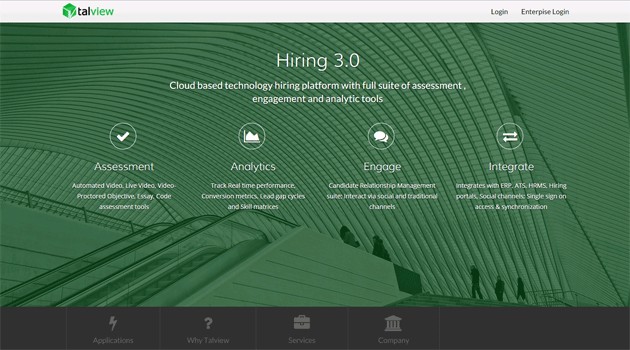 Subramanian is also an alumnus of IIT Bombay, while Jobin worked as a design engineer for a partner of Defence Research and Development Organisation Labs (India) in the past.
The startup offers mobile and video recruitment solutions that are augmented with talent engagement and hiring analytics. Talview is an automated video interview tool which helps conduct interviews without interviewers, wherein the system prompts the candidate, and their impromptu video responses are recorded for review by the panel later.
"When we initially launched our platform, the focus was only on video interview, but soon we expanded to written assessment tools, which are remotely proctored using our video capabilities. Today, our suite also includes talent engagement and hiring analytics, which focus on improving candidates' experience during assessments and learning from interviews, in order to improve the effectiveness of hiring methods," Sanjoe explained.
According to him, Talview also solves issues like poor conversion ratios in face-to-face interviews, scheduling conflicts, travel issues, and telephonic/written test frauds. More importantly, the product is designed to work for low-internet bandwidth (less than 128 kbps), thereby addressing issues faced in video conferences. Talview comes with support for mobile, and also offers live interview, remote-proctored written assessments, and hiring analytics.
The firm claims its solution has helped clients to improve business productivity by helping them fill positions faster, as well as reducing the cost involved in recruitment by more than 50 per cent. Talview has over 100 large and medium enterprise clients across the globe, mostly in the US. It follows an annual license model, wherein the client needs to purchase a license to access its application.
A VentureNursery incubatee, Talview had raised Rs 60 lakh (under $100,000) in seed funding from the incubator in early 2013. The firm later raised an undisclosed amount in Series A funding from Mayfield Fund in July this year. With 25 employees, the company has offices in the US, besides Bangalore. It is also planning to set up teams in other Asian geographies.
---