Why Olas and Ubers cannot be banned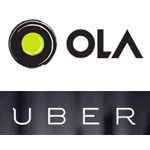 If you wondered why Uber is still operational in India despite the ban imposed on it by the government, there is a reason for it. On-demand cab service providers like Uber, Ola and TaxiForSure cannot be banned as they don't operate a fleet of cabs. Such companies only provide a technology platform for information, booking services and payment processing, but not the service of a cab itself.
The cabs are owned by the drivers or local cab service providers who have already obtained permits to run the cabs.
"The authorities can at the most threaten cab drivers to stop operating, but not completely ban or shut down any operations of on-demand service providers," said a top official of a leading urban mobility firm.
"There is no authority or law that issues these companies licences as of now because they are application providers and not taxi providers. The transport authority will have to come out with a law first," said MN Krishnamani, senior advocate and ex-president of Supreme Court Bar Association.
Though the services of such companies cannot be banned, they are disrupted as people remain agitated, and this means loss of revenue for these new-age cab booking firms.
To put things in context, Ola, a leading player in the space, is handling around 1.5 lakh booking requests per day which translates into around 40 lakh bookings for a month (factoring in a few low days). With the average ticket size (gross transaction value of ride) being Rs 320-400, it is doing Rs 130-160 crore in gross transaction value on a monthly basis.
(Edited by Joby Puthuparampil Johnson)
Comment(s)