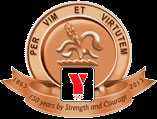 Diversified public service undertaking Andrew Yule and Company Limited will launch a portal for e-retailing of tea targeting the B2C segment, its CMD Kallol Datta said.
"We are launching the tea portal tomorrow for launching e-retailing of our produce for the B2C segment," Datta told PTI.
He said it was big initiative of the company, as the tea division was emerging as the highest revenue grosser.
"At present, we are not in the retail segment in a big way. But we want to make a splash in that area," he said.
With 15 gardens spread across North Bengal, Darjeeling and Assam, the company was producing 12 million kgs annually.
The company was selling packet tea in select retail stores at the moment.
In another initiative, the company had got one acre of plot inside Eco-Park in New Town area for developing a model tea estate near the city.
"We will try to make some production at the plot, which will be only for display purposes," Datta added.
The firm will mainly compete with Bangalore- and Singapore-based Teabox.com.
---