iKaaz partners DCB Bank to launch NFC-based tap & pay solution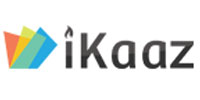 Bangalore-based mobile payment solutions provider iKaaz Software Pvt Ltd has partnered DCB Bank Ltd to launch a Near Field Communication (NFC)-based tap & pay solution, which will allow customers to make cashless payments using iKaaz's mobile wallet.
"This collaboration provides another entry point for fast and convenient means of payment acceptance for merchants and simplifying the payments experience for customers," said Soma Sundaram, founder and CEO of iKaaz.
Founded by Sundaram, former VP (product engineering) at Obopay, iKaaz offers a mobile payments platform to enterprises, business correspondents and merchants in developed and emerging markets. Its flagship product is an mPoS solution that can replace expensive PoS (point of sale) equipment with a feature phone, according to the company. For the same, it provides an NFC tag (which costs less than $2) that can be installed in any feature phone, turning it into a PoS facilitator.
Customers can link the iKaaz NFC tag to their bank account, pre-paid account, debit or credit card, and once that is done, the device acts as an extension of that particular account.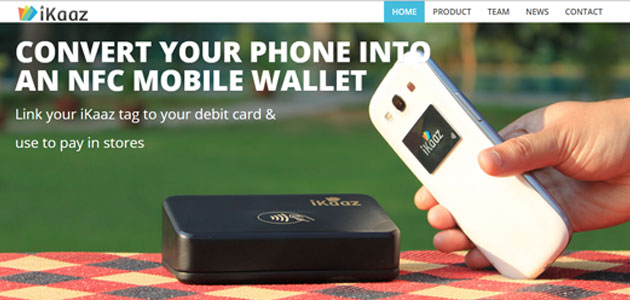 Currently, iKaaz has over 7,500 merchants that include restaurants, grocery, telecom companies which accept cashless payment through NFC card. It claims to be clocking 350,000 transactions per month.
Early this year, IKaaz had raised an undisclosed amount in seed funding from Ananda Kallugadde, managing director of NeoBytes Software Solutions, among others. The firm is currently in talks to raise $8-10 million in its Series A round of funding from a group of investors, including ad-for-equity media investor Bennett, Coleman and Co. Ltd (BCCL), which picks stakes in firms through Brand Capital. "Technology evolution is continuously and dramatically changing how banking and transactions are conducted. We believe this product can provide huge convenience to customers," said Murali Natrajan, managing director and CEO of DCB Bank.
Other players in the mobile payments space in India include mobile PoS solutions provider Mswipe, Bangalore-based Ezetap and Delhi-based Cobboc Pvt Ltd, which offers a mobile-based payments app Eashmart.
Comment(s)