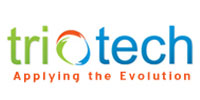 Gurgaon-based m-commerce and mobile apps company Triotech Solutions Pvt Ltd has secured $3 million (approximately Rs 19 crore) in its first round of funding from Singapore-based VC firm BlueHill Asset Management.
The capital will be used for expanding its post office network in order to provide Mobile Money Transfer Service (MMTS) across the country, through its subsidiary Maverick Mobile.
At present, 15,000 post offices across the country have the facility of MMTS, which operates on Maverick Mobile's specially-designed Point of Service (PoS).
"We are working towards creating multiple use cases on the same platform for ease of the end consumer, which would increase the footprint of this solution. The initial fund will be used for enhancing this solution wherein point to multipoint Mobile Money transfers will be done," said Munish Dhingra, co-founder and chief sales officer at Triotech.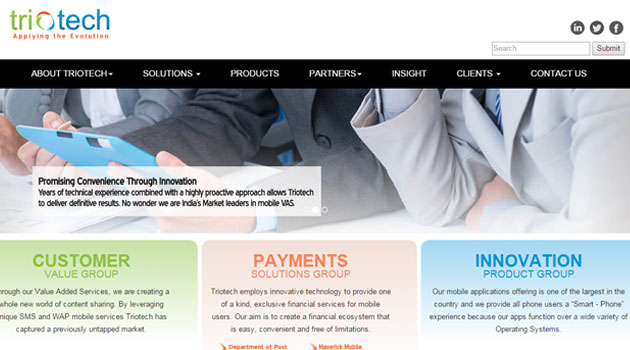 "Also the number of post offices to be covered will be increased from 15,000 to 40,000. The use cases would help the banks/microfinance companies to use the same remittance platform for wide distribution of money to the far-flung areas (below Rs 10,000) instantly," he added.
Founded in 2009 by Rajesh Kaul and Dhingra, Triotech is operating in the areas of value added services (VAS), mobile commerce service delivery and software solution development. Triotech recently partnered with Bharat Sanchar Nigam Limited (BSNL) and Department of Post (DoP) to digitise their money remittance business. It has also partnered with Amdocs for rolling out the mobile financial platform and services for State Bank of India as part of its mWallet project. This platform and solution will enable customers of any mobile operator to get a mobile wallet account.
"We see Triotech Solutions in the right space of growth especially with huge potential in the mWallet, mobile banking and remittance space in India," said Vicknesh Pillay, managing director of BlueHill.
(Edited by Joby Puthuparampil Johnson)
---