Mobile phone directory Truecaller to set up R&D centre in India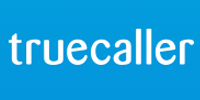 Swedish startup True Software Scandinavia AB, the firm behind Truecaller, a collaborative mobile phone directory app, is planning to expand its base in India by setting up a research and development (R&D) centre. The company is also planning to add more people to its marketing team, according to a PTI report.
"India is a very unique market and when one starts growing in India, one can grow really fast. We have an office in Gurgaon. We will be adding more people in India next year for our marketing team. Right now we have one person in India. We are also planning R&D centres probably in Bangalore or Pune," Alan Mamedi, co-founder, Truecaller, told PTI.
According to him, the app is already installed in about 40 per cent of smartphones in the country. India currently ranks third among the top countries for smartphone users with an estimated 115 million subscribers, behind only China and the US.
Founded in 2009 by Mamedi and Nami Zarringhalam, Truecaller is a collaborative global phone directory. Truecaller is available on the web and as an app for iOS, Android, BlackBerry, Windows Phone, and Nokia feature phones. Consumers use Truecaller to identify unknown numbers, block unwanted calls, and search contact information among people and businesses.
"For the people here in India, blocked and spam calls are a big issue. And Truecaller helps in identifying callers and even blocking unwanted ones," said Mamedi.
The company also launched a smart dialler app called Truedialer, which automatically searches for information about a number you are dialling. The dialler uses a numeric pad to help find numbers within your phonebook, and beyond your phonebook with Truecaller integration.
Earlier this month, Truecaller claimed to have crossed the 100 million users mark. The company further claimed that it had doubled its daily new users in less than three months, and was receiving more than 1.5 billion search requests per month.
This increase was been fuelled by a strong growth in the number of users of the app in India. As of last month, the country accounted for over 45 million Truecaller users, with 600,000 new users being added on a weekly basis from India.
In October this year, the company had raised $60 million in funding from Atomico, Kleiner Perkins Caufield & Byers (KPCB) and existing investor Sequoia Capital. Prior to that, it had raised $18.8 million in funding led by Sequoia Capital in Feb 2014.
Truecaller, which had recently set up an office in Beijing (China), is planning to start offices in Dubai, Sao Paulo (Brazil) and Kenya next year.
Comment(s)