Chinese handset maker Xiaomi claims to have sold 1M smartphones in India in five months
Chinese smartphone manufacturer Xiaomi claims to have sold a million smartphones in India within five months of its launch in the country. Already one of the leading smartphone manufacturer's in China, Xiaomi had made its debut in the Indian smartphone market in July this year with the launch of its flagship device Mi3.
Manu Jain, Xiaomi's India head, confirmed the news on micro-blogging site Twitter. "In December, we reached a major milestone - 1 million phones sold in India! Thank u for your love and support," he wrote in a tweet (see picture below).
While the company has not disclosed a device-wise breakdown, we feel its most selling product in the country is the Redmi 1S, followed by Mi3 and the recently launched Redmi Note. It is interesting note that Lenovo-owned Motorola, which had also made its re-entry into the Indian market earlier this year, took about the same amount of time to hit the 1 million devices sold mark.

Following an online only flash sales model for selling its devices in the country, the company has seen its products being sold out within seconds not once or twice but each and every time. In India, the company has entered into an exclusive partnership with Indian e-commerce major Flipkart.com to offer its devices.
In Nov this year, Jun Lei, co-founder and CEO, Xiaomi, had said that India is becoming its largest overseas market for Xiaomi. It is now considering setting up a manufacturing base in the country. The company is also planning to invest in Indian startups and is scouting for opportunities in Delhi-NCR and Bangalore for the same. The focus is on mobile and apps that can be incorporated to enhance the product experience.
Earlier this month, Delhi HC had granted an ex parte injunction order against Chinese smartphone manufacturer Xiaomi for infringement of Swedish telecoms equipment maker Ericsson's patents. The order forbids the company from manufacturing, importing, advertising, and selling the devices that infringe the Standard, Essential Patents (SEPs) in question.
"India is a very important market for Xiaomi and we will respond promptly as needed and in full compliance with Indian laws. Moreover, we are open to working with Ericsson to resolve this matter amicably," Jain had said at the time.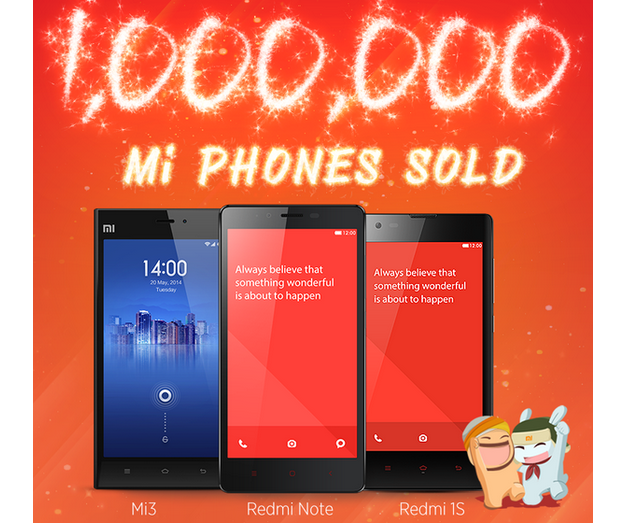 Within a week of this, the court permitted the company to sell and import Qualcomm chipset-based (a licensee of Ericsson) handsets in the country till Jan 8, 2015. The company has also been told to deposit Rs 100 for every device it has sold in India or sells till January 5.
Prior to the ban, Xiaomi was selling two smartphones in the country that included Redmi 1S and Redmi Note. It was also planning to launch a 4G variant of Redmi Note later this month. Both Redmi 1S and Redmi Note 4G run on a Qualcomm chipset, while Redmi Note is powered by a MediaTek processor. What this basically means is that the company will still be able to sell two of its devices in India till Jan 8.
In 2015, the company is planning to further expand its product portfolio in India with the launch its flagship smartphone 'Mi 4', a fitness band 'Mi band', as well as a smart TV called 'Mi TV 2'.
Last week, Xiaomi had netted over $1 billion in funding led by All-Stars Investment, an investment firm launched by former Morgan Stanley analyst Richard Ji. Russian investment firm DST Global, besides Singapore sovereign wealth fund GIC also participated in the round. As per a The Wall Street Journal report, the round valued Xiaomi at more than $45 billion.
Comment(s)