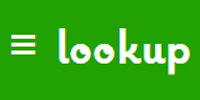 Lookup, a free messaging app that enables consumers to chat with local businesses and shops, has grabbed over $120,000 (Rs 76 lakh) more in seed funding from Japanese mobile and online services firm DeNA Co. Ltd, and Teruhide Sato, founder of Beenos Inc., a global internet and e-commerce business incubator group.
With this funding, Lookup has also closed its seed round at $382,000 (Rs 2.4 crore). The venture had earlier raised a total of $260,000 from Infosys co-founder Kris Gopalakrishnan and MKS Switzerland SA, a Geneva-based precious metals and financial services company.
Lookup, run by Bangalore-based Hatchery Software Pvt Ltd, was developed by Deepak Ravindran, co-founder and former CEO of SMS-based search engine services startup Innoz Technologies.
"We got more additions to our seed funding with the Japanese investors DeNA and Sato bringing in over $120,000. Both these investors have strong foothold in the mobile space and have successfully led innovations in Japan. We hope their enriched experience will further add to our vision," said Ravindran.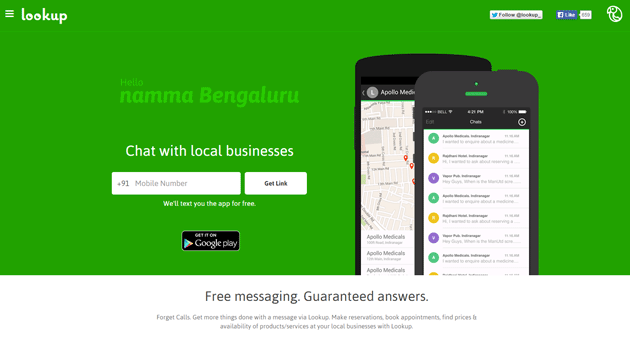 Lookup is a 'WhatsApp for businesses', where consumers get guaranteed answers from their local businesses within five minutes. As a consumer, one can make reservations at restaurants and pubs, and book appointments at spas, salons, clinics and hospitals. The app also gets him/her information about deals, product availability, prices and timings from offline stores. In addition, one can also share pictures with local stores to get information about products.
As for local businesses, Lookup helps them acquire and connect with customers over a chat, and get their shops verified.
The startup has already partnered with various restaurants, pubs, grocery stores, spas, medical shops, car and bike dealers, schools, gyms, pet stores, electronics & mobile shops, florists, jewellery stores and apparel retailers, for the service.
The product is currently available on Android, and will soon be launched on iOS.
"Our app has crossed over 5,000 downloads on Android, and we are hitting over 10,000 messages from over 2,000 daily active users," added Ravindran.
Lookup had earlier acqui-hired RecommerceHub, a startup that sold refurbished electronic devices, and separately roped in Anup Mohan, co-founder of Flamingos Media (which was acquired by India- and UAE-based Kreata Global Digital Media Service Pvt Ltd in December last year), as its chief marketing officer.
In addition to helping individuals to chat with local business, the app can also help the public connect with the police in case of emergencies.
---