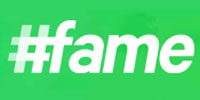 Mumbai-based digital entertainment services provider Famebox Network Ltd, which operates under the brand #fame, has raised $10 million in what it terms as a Series A round of funding from existing investor and majority stakeholder digital media firm To The New Ventures (TTN Ventures).
TTN is backed by Four Cross Media Services, a firm co-founded by a group of professionals including Sanjiv Gupta, former chief of Coca Cola India, and backed by Malaysian media group Astro.
The funds will be used to scale #fame's original digital video business, in addition to growing its talent network for technology and geographical expansion.
"We are well-poised for the next leap in our growth story as we scale up our capabilities in original digital content, grow our talent network further and expand across markets," said Saket Saurabh, founder and CEO of #fame.
#fame was founded in September last year by Saurabh, an MBA from the Hong Kong University of Science & Technology. The firm is creating content for web and mobile platforms, and claims to be building a pan-Asian digital video network that produces over 150 videos on a monthly basis.
The startup targets to ramp up its monthly content output to over 1,000 original videos and expand its emerging talent network to over 500 emerging content creators over the next few months.
#fame is available on YouTube, Facebook, WeChat, Daily Motion etc, and focuses on emerging and established talent to build digital video channels and communities around them. It has so far identified six key markets in Southeast Asia, including Indonesia, Thailand, Singapore, Malaysia and Philippines apart from India.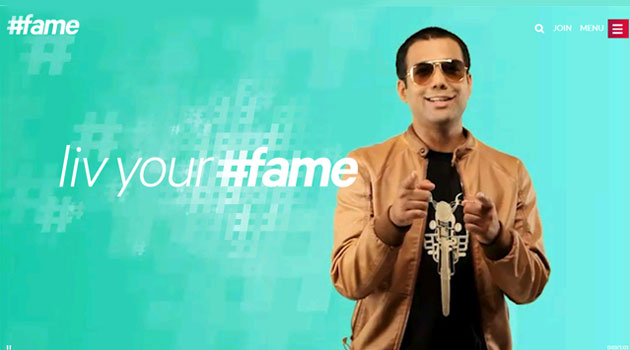 #fame had initially raised $3 million in seed funding from TTN.
"We are bullish about video on mobile disrupting and re-defining entertainment and the opportunity is ripe to build an impactful consumer internet business. #fame is showing the trajectory of a market leader and we would like to back it to market leadership across India and South East Asia," said Puneet Johar, CEO of TTN.
Four Cross is building a string of Asian digital media properties, including at least one e-commerce venture with a focus on India. As part of the plans, it had last year pumped in money into TTN, an umbrella for four business units straddling digital marketing services, content development and delivery such as apps besides digital media analytics.
TTN had previously acquired Delhi-based Tangerine, a company which creates and manage content on the web, mobile and social media platforms. In December 2011, TTN had acquired Mumbai-based Ignitee Digital Services, a digital marketing service company, and in January 2012, it had snapped up Delhi-based Intelligrape, a mobile and web application development company.
Although the funding in #fame is being classified as a venture investment, TTN has in effect incubated the venture and it comes as another property as part of its network.
While Astro is the main investor in Four Cross, its co-founders bring operational expertise. Besides Sanjiv Gupta, there is Puneet Johar, a former executive with Star Group who has also worked with Coca Cola India in the past. Johan is currently a co-founder of Four Cross Media and previously founded Tangerine, which is now under TTN.
Four Cross Media is also behind Gurgaon-based The American Swan Lifestyle Company, which is an online-offline hybrid lifestyle retail venture. The online channel has been unveiled under AmericanSwan.com, which sells apparel, accessories, cosmetics as well as home furnishing items.
Digital media ventures see VC funding
Digital media has been attracting venture capital funding over the recent past. Recently, Mumbai-based Culture Machine Media Pvt Ltd, a startup that creates digital video programmes for 'the internet generation', had raised an undisclosed amount in Series A funding from Zodius Capital.
In another transaction, US-based digital publishing company Scroll Media Inc, which runs a digital daily under the name Scroll.in, raised an undisclosed amount in funding from Omidyar Network, the philanthropic VC firm set up by eBay founder Pierre Omidyar, with participation from New York-based Media Development Investment Fund (MDIF).
(Edited by Joby Puthuparampil Johnson)
---