Online P2P lending marketplace Faircent.com raises angel funding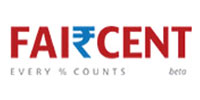 Gurgaon-based Fairassets Technologies, the company behind Faircent, an online marketplace for peer-to-peer lending, has secured an undisclosed amount in funding from Devesh Sachdev and Ashish Tiwari (promoters of Fusion Microfinance Pvt Ltd) at an enterprise valuation of $4 million, a top executive of the startup told Techcircle.in.
The capital will be used to strengthen its technology and brand, besides expanding the team.
"We wanted our initial set of investors to be from the banking and finance industry who would bring synergy to our operations through their experience and network. Devesh and Ashish are seasoned professionals from the microfinance industry," said Rajat Gandhi, founder and CEO of Faircent.

The startup was founded in 2013 by Gandhi, along with Vinay Mathews and Nitin Gupta. Gandhi has over 17 years of experience, of which 13 years have been in the internet space. Mathews also comes with more than 15 years of experience in the internet domain. Prior to co-founding Faircent, Mathews had served as country head (sales & service delivery) at Timesjobs.
Gupta was earlier country manager of MasterCard (South Asia). He was also a non-executive co-founder of LetsBuy, which was acquired by Flipkart a couple of years ago.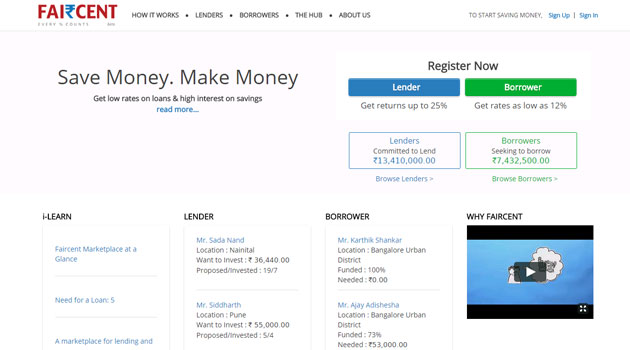 Faircent.com, which started operations last July, is a peer-to-peer lending site that caters both to retail and business loans. It follows a certain format that allows it to keep institutional charges at a bare minimum and it passes on this benefit to users. The firm claims that this helps eliminate the high margins that banks and financial institutions make on transactions.
Here, one can interact directly with fellow borrowers/lenders, negotiate terms and conditions about interest rates, tenure of loans, etc, and strike a deal on his/her own, without any intervention/imposition from Faircent. The user pays a listing fee.
Faircent's features include a bidding engine that helps borrowers and lenders in interest rate discovery. Additionally, it helps multiple lenders bid for borrowers, each of who has the power to accept or reject an offer. Faircent also indexes borrowers based on the purpose of the loan, amount and tenure.

Similarly, it indexes lender requirements on amount to invest and expected return on investments. Faircent says it uses sophisticated match making technologies to connect prospective borrowers and lenders as per their respective requirements.
---