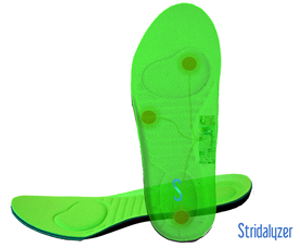 Bangalore-based Internet of Things (IoT) startup ReTiSense Technologies Pvt Ltd has raised over $30,000 (around Rs 20 lakh) via crowd-funding platform Kickstarter for its wearable device 'Stridalyzer', which it claims can provide real-time feedback on performance for runners.
Stridalyzer has got backing from over 300 people across 25 countries at the end of the campaign, which was launched a month ago. The startup is planning to start shipping the product by April.
"We have now focussed all our energies towards building an exceptional product and delivering it on time. With continuous support from fellow running enthusiasts and experts, we hope to bring to the running world a product that will revolutionize the technique of improving running performance and injury prevention," said Anshuman Singh, co-founder of ReTiSense.
ReTiSense had earlier netted $45,000 in angel funding from a few undisclosed investors based in the US.
The startup was established in June last year by former Intel employees Singh and Shuvadeep Sarkar. Singh has 15 years' of experience in data analytics algorithms & software development, embedded devices and semiconductor design. An IIT Kharagpur alumnus, Singh also holds an MBA degree from Babson College (US). Sarkar has 10 years' experience in semiconductor validation and system integration for mobile devices, and holds an M Tech degree from IIIT Bangalore.
Stridalyzer is basically a sensor-fitted wearable insole placed inside running footwear. The sensors in the insole connect with a smartphone app, which through a combination of local and cloud-based processing, learns about the running form, style & various pressure points, and provides real-time advice to the runner to help him/her run with the correct form.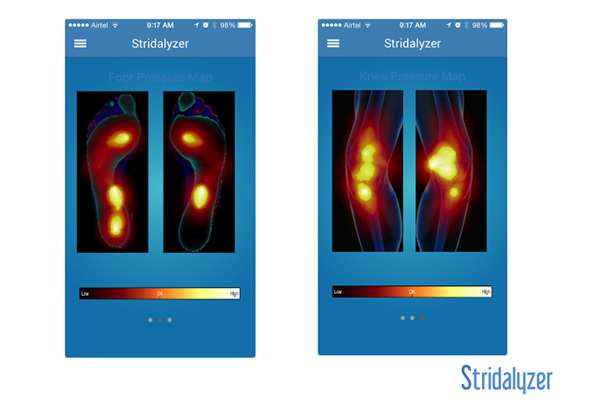 It uses hardware and sensing technology along with bio-physical modelling of the human leg during running to provide real-time feedback. Unlike other wearable devices, Stridalyzer can also estimate, analyse and alert about potential injuries to the knee, claims the firm.
According to the firm, the device can offer a paradigm shift in training and practice sessions to athletes and sports enthusiasts, as it tracks and analyses the run style, body form, body pressures & forces, as well as performance metrics like ground contact time and stride length.
---