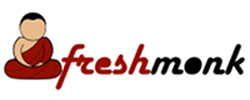 Singapore and Noida-based 91 Design Labs Pvt Ltd, which runs a custom-design platform FreshMonk for apparel where the products to be created are underwritten by the consumers willing to buy in a crowd-selling set-up, has raised an undisclosed amount in 'Series AA' funding round led by VC firm August Capital Partners (ACP). Series AA round is typically a pre-Series A one.
Angel investor Michael Blakey of Cub Capital also participated in the round. Alex Kumar, director at ACP, will join the company's board.
The fund will be utilised in increasing market penetration in Asia.
"The apparel manufacturing industry has a major commercial, social and environmental impact on Asia and the world. However, the systems, technologies and processes have hardly changed for over a 100 years. We believe that 91 Design Labs' technology driven approach has the potential to create a "step change" in this industry," said Kumar.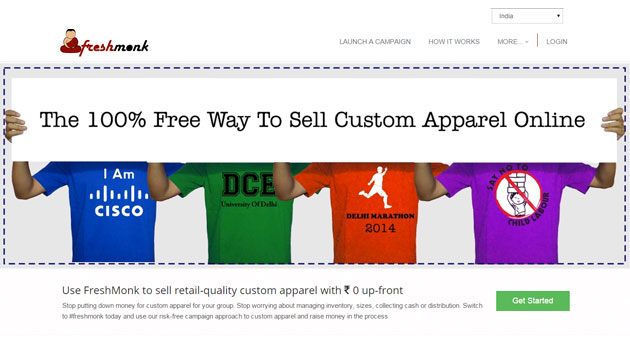 Founded in 2014 by Prashant Gulati and Shashank Agarwal, the startup is a crowd-selling platform that allows anyone to create and sell custom merchandise with no up-front costs. It eliminates the traditional hassles in selling merchandise to make money online. It works with partners in production, screen printing and logistics.
For example, after a T-shirt is designed by a user, it is put for a campaign like a conventional crowd-funding model. If it reaches its goal of a set number of sales, the product goes for print and is despatched to the buyers. The designers get a cut from the product sales and FreshMonk get a fee as part of the process.
If the product doesn't reach its sales goal the prospective buyers are refunded. However, the designer of the apparel can change the design or change the goal and list the campaign again.
While Gulati has a master's in business administration from University of California, Berkeley - Walter A. Haas School of Business, Agarwal is a grad from Delhi College of Engineering.
ACP, on the other hand, is an investment fund based in Singapore. It invests in early growth businesses in Singapore and the US.
"The zero investment, risk-free nature of a FreshMonk campaign allows sellers to experiment with multiple designs and allow the market to determine which ones are popular and which ones aren't," said Gulati.
"With our platform, we're applying our engineering know-how to re-structure the entire fabric to customer process - from collecting demand more efficiently online to improving the quality of manufacturing and printing," added Agarwal.
(Edited by Joby Puthuparampil Johnson)
---