eBay explores sale or IPO for enterprise unit; payments & enterprise business now bigger than e-com marketplace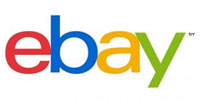 E-commerce giant eBay.Inc. plans to sell or float an initial public offering (IPO) for its enterprise unit, eBay Enterprise and lay off 2,400 employees globally in the next three months, the company said on Wednesday.
"It has become clear that it (enterprise) has limited synergies with either business and a separation will allow both to focus exclusively on their core markets, as we create two independent world class companies," it said in a statement.
"We plan to reduce our workforce globally by approximately 2,400 positions which represents about 7 per cent of our total workforce across eBay marketplaces, PayPal, and eBay Enterprise," it added.
The announcement comes as the firm reported 10 per cent in net income to $936 million for the quarter ended December 31, 2014 with net revenues up 9 per cent to $4.9 billion in the same period.
For the full year it reported 12 per cent rise in net revenue to $17.9 billion with net loss of $41 million as compared to net profit of $2.8 billion in 2013. On a non-GAAP basis its net profit rose 5 per cent to $3.73 billion.
"In a year of unexpected events and distractions, we ended 2014 with double-digit revenue growth, solid earnings growth and strong cash flow, reflecting the fundamental strengths of our company," said John Donahoe, president and CEO of eBay Inc.
"PayPal had another strong quarter, finishing an excellent year. eBay, while facing challenges, continues to be a great business and is focused on stabilizing performance and engaging its core customers. Looking ahead, our plans are on track to separate eBay and PayPal into independent companies in the second half of 2015, and we are confident this is the right strategic path for each business."
Meanwhile, for the first time in a calendar year in 2014 its net revenues from its PayPal and enterprise units put together exceeded that from its e-com marketplace business.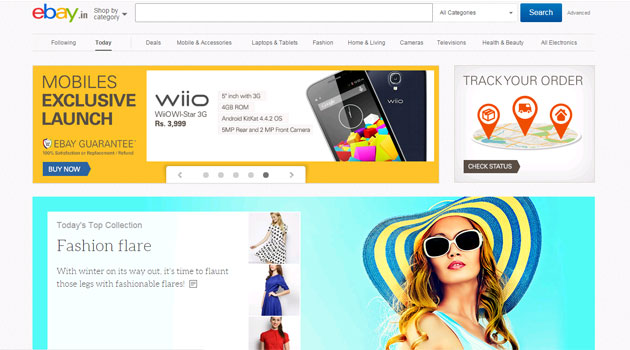 Mobile
eBay's mobile payment volume grew 58 per cent in the fourth quarter to $45.6 billion and represented 20 per cent of the full year volume. Mobile commerce volume grew 30 per cent in the fourth quarter to $27.9 billion and for the full year represented 34 per cent of total volume. In the fourth quarter, cross-border trade grew 20 per cent, representing 21 per cent of total company's enabled commerce volume (ECV).
PayPal
PayPal's net total payment volume (TPV) grew 24 per cent in the fourth quarter with merchant services volume up 33 per cent and on-eBay volume up 3 per cent. Revenue grew to $2.2 billion. PayPal gained 4.6 million new active registered accounts in the quarter and 18.9 million for the full year it was up 13 per cent to 162 million. Global on-eBay penetration increased to 80.8 per cent. PayPal transaction grew 25 per cent in the quarter, representing more than 3.6 billion transactions for the full year.
E-com marketplace
eBay Marketplaces gross merchandise volume (GMV) grew 2 per cent, with the US market up 3 per cent and international sales up 1 per cent. Revenue grew to $2.3 billion. Marketplaces gained 2.9 million new buyers in the quarter and 14.9 million for the full year it was up 11 per cent to 155 million. It said that traffic was impacted by both the decline in new users due to SEO changes and the occasional buyer not returning to its site or being met with increased friction due to the password reset when they did come. In addition, the rising dollar negatively impacted export volume in the US. The firm is prioritising resources towards its core shoppers and doubling down on areas of strength like our $2 billion GMV Deals business. Its net revenue from the marketplaces grew slower than the rise in GMV, which means it is now charging lower fees from the merchants listing products on its site. For the full year its GMV rose 9 per cent to $82.9 billion, while net revenue rose 6 per cent to $8.8 billion.
Enterprise
eBay Enterprise gross merchandise sales (GMS) grew 9 per cent in the quarter. Revenue grew to $443 million. The unit signed up more than one thousand new clients and renewed or extended its relationship with more than 1,700 additional clients in 2014. It continues to expand its omni-channel capabilities, delivering $1 billion in ship from store sales in 2014, and broaden Magento's reach and global ecosystem. Enterprise supports merchants from getting new shoppers into clients' brick-and-mortar and online stores and inspiring them to buy — to delivering the goods and turning customers into loyal repeat buyers.
Comment(s)