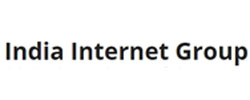 India and US-based early stage investment firm India Internet Fund (IIF), which was earlier known as India Internet Group, plans to invest $50,000-200,000 (Rs 30 lakh to Rs 1.2 crore) in up to 10 mobile technology startups in 2015, a top executive of the firm told Techcircle.in.
IIF recently invested in US-incorporated and Hyderabad-based startup AppVirality, which helps apps go viral on social media. The round also saw participation from other angel investors such as Google India head Rajan Anandan and Nasscom's Ravi Gururaj, among others.
"We are looking at the mobile space in India. Our interest is in utility apps that help users track their health and fitness or apps that help people drive more efficiently. We are also looking at non-utility apps such as chatting apps or basically things that help people spend time on mobile," said Anirudh Suri, founding partner and MD, IIF.
The fund is also looking for startups which will be based out of India but will have products for the global audience. "We want to help innovative startups expand to the US," added Suri.
The fund was formed in 2011 by Suri, Nihal Mehta and James Pallotta. While Suri has a joint MBA-MPA degree from Harvard Kennedy School of Government and the Wharton School at the University of Pennsylvania, Nihal graduated from the University of Pennsylvania with a BA in Philosophy and a BSE in Computer Science. Pallotta did his MBA from Northeastern University, Massachusetts.
An open-ended fund, IIF has no fixed corpus. Suri also declined to share the names of investors it has on board. It has on board names like Anandan; Gautam Gandhi, who manages new business development efforts for Google; and Vijay Chattha, founder and chief talker of VSC, as advisors.
While the AppVirality investment happened in January, the firm has already identified two more startups and is in advanced talks for funding. One of them is in the mobile crowd sourcing space while the other operates in the mobile payment space. "We are co-funding in these startups," said Suri, without giving further details.
The fund's portfolio consists of nine startups including Tookitaki, InVenture, Saavn, The Wild East Group and SnapLion.
(Edited by Joby Puthuparampil Johnson)
---