Amazon announces email & calendaring service for companies 'WorkMail'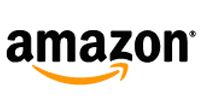 Amazon's cloud computing service Amazon Web Services (AWS) has announced a business email and calendaring service in the cloud. Called Amazon WorkMail, the new service enables users to send and receive email, manage contacts, share calendars, and book resources using the same email applications they already use (like Microsoft Outlook, web browser, or native iOS and Android email apps), without buying and managing hardware or licensing email server software.
Amazon WorkMail integrates with existing corporate directories, and customers can begin provisioning Amazon WorkMail accounts, and pay only for the mailboxes they create with monthly pricing. According to the company, hosting email on-premises requires expensive hardware, complex software licensing, and ongoing maintenance work.
"Amazon WorkMail eliminates the need for customers to purchase and license email servers and handle the ongoing patching, back-up, and upgrades involved in maintaining these systems. It is fully compatible with Microsoft Outlook, and customers can integrate Amazon WorkMail with their existing corporate directory, choose encryption keys, select the location where they want their data to reside, and pay only for the mailboxes they create," the company said in a statement.
"We built Amazon WorkMail to help businesses achieve agility and cost savings by letting AWS manage the non-differentiated heavy lifting involved in corporate email and calendaring," said Peter De Santis, VP, AWS Compute Services.
The service automatically encrypts all of the user's data with encryption keys they control, using AWS Key Management Service. Amazon WorkMail also allows users to retain full control over data locality by choosing the AWS region where all of their data is stored.
Scheduled to launch in Q2, 2015, the service will cost $4 per user per month and will include 50GB of storage per user. As of now, Microsoft is the top player in the corporate email space, followed by Google that also has a small piece of the pie. It remains to be seen whether Amazon's offering can disrupt the market.
World's largest e-tailer Amazon Inc. runs an e-commerce marketplace in India through Amazon.in. Products on the online marketplace range from eBooks & tablets; movies & TV shows; Kindle devices; mobiles & accessories; consumer electronics; music; sports, fitness & outdoors; shoes; men, women & kids wear; pet supplies and more.
Comment(s)