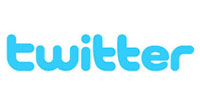 Micro blogging service Twitter has launched two new features on its platform -- group chat and video capture, globally.
"A few months ago, we mentioned some features coming soon, and today we're excited to start rolling out two of them - group messaging and a new mobile video experience," the company said in its blog.
Under the group chat feature, users can continue a public conversation privately with a smaller group, or start one based on any particular tweet with as many as 20 people. Users can start conversation with any of his followers and they don't all need to follow one another in order to chat.
This is unlike its current direct message (DM) feature which allows such chat or messaging but restricts it to two users following each other. The new group chat comes across as an open group DM feature.
"Many of you use direct messages to reach the people and brands you're only connected to on Twitter. Whatever the case may be, the ability to converse privately with groups gives you more options for how and with whom you communicate on Twitter," the company said.
Under the video feature, users can capture and share videos through the camera integrated in the app. Videos can also be previewed before posting.
"Tweets have been more than 140 characters for some time. The Twitter you experience today is rich and immersive, full of images, gifs, vines, audio files and videos from some of the world's most recognizable figures and brands. And starting today, everyone will soon be able to seamlessly capture, edit and share videos right from the Twitter app, too," the blog added.
The company recently acquired India's ZipDial Mobile Solutions Pvt Ltd, a missed call-based customer engagement platform, for an undisclosed amount.
---