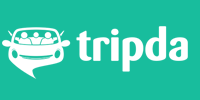 Brazil-based Tripda Inc, which runs multi-location ride-sharing marketplace Tripda has raised $11 million in Series A funding from an unnamed New York-based VC firm besides existing backer Rocket Internet.
The money will be used to expand its global operations, enhancing technology, mobile products and grow user base across the 13 countries it operates in.
The inter-city car-pooling service platform, launched its operations in India two months back. It also offers services in US, Brazil, Colombia, Chile, Argentina, Singapore, Malaysia, Philippines, Uruguay, Taiwan and Mexico.
"We are not giving any specific allocation, but India is one of our most important market and a significant amount of the fund raised will be used in this market," Pedro Meduna, co-founder and CEO of Tripda told Techcircle.in.
The company declined to disclose the name of the new investor saying it usually does late stage investment. "They don't want to confuse their own investors because they usually don't do a Series A funding," added Meduna.
The firm connects people who need rides with drivers who have empty car seats on long trips. It is available in India through its web and mobile apps on iOS and Android. The startup has positioned itself as a platform that fills the long-distance (often inter-state) travel market as an alternative to buses, trains and short flights and also claims to be cheaper than auto fares.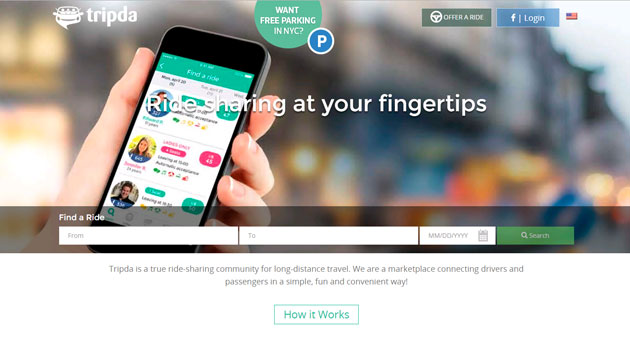 Passengers can create accounts only by binding their Facebook ID to Tripda's website and then enter their pickup location, destination, and date of departure. Drivers need to register their vehicle by providing the car's brand, model, number of seats available and level of comfort before entering the upcoming car trips. Tripda sets a suggested price for drivers to charge each passenger.
Passengers and drivers can also set personal travel preferences, exchange messages and mutually filter travel partners taking similar journeys. It also verifies drivers and passengers to ensure security and safeguard user privacy, including offering a "ladies only" option for women seeking all female rides.
One of its biggest global competitors BlaBlaCar, which is backed by Accel Partners- and European VC firm Index Ventures, forayed in the Indian market earlier this month.
Talking about the competition, Meduna said, "We welcome competition at this stage but If we think about the potential of the market, our challenge is not to compete with the existing user. Main challenge is to reach out to users who have never used a car pool."
The company plans massive social online campaigns to create brand awareness and on ground awareness campaigns. "We plan to reach out to universities, cafes where we can find lots of young people. It is very important for us to be face to face with our users and allow them to know how we function."
Currently the company has close to 20 people working in India.
Talking about security concerns in the country, Meduna said, "Safety is one of our top priority not only in India but in all markets. Our users are not drivers by profession but people like you and I who can share a ride together."
However, that assumes a potential offender can only be a professional cabbie and not anyone who is offering the hitch-hiking ride.
To be fair, people already do such hitch-hiking on a payment basis on certain inter-city or distance suburbs ride. Much of that is in an unorganised market largely involving cabbies who have driven on one-side drop trips.
Concerns on passenger security has become highlighted after a recent sexual assault on a user who had taken a ride on a cab hailed through Uber.
Previously, in India a few cab sharing firms including RideInSync and Cubito pivoted to B2B employee transportation management solution providers mainly due to their inability to achieve scale.
---