Food ordering startup Yumist raises seed funding from Orios Venture Partners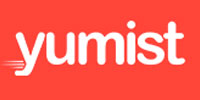 Gurgaon-based Yumist Foodtech Pvt Ltd, which runs online food ordering startup Yumist, has raised an undisclosed amount in seed funding from Orios Venture Partners.
The funds will be used by Yumist for building its production, technology and delivery infrastructure, as well as for geographical expansion.
"Our view is that customers wants home-style, reasonably priced meals where quality is a must. Yumist's co-founders Alok Jain and Abhimanyu Maheshwari have understood that and created a scalable business model that can address this need," said Sumir Verma, venture partner at Orios.

"Orios bring a ton of experience in technology, food and logistics, which is a value addition for us," added Jain, CEO of Yumist, declining to divulge the exact amount raised by the company.
However, according to media reports, the startup has raised Rs 6.2 crore ($997,000).
Yumist was founded in October 2014 by Jain and Maheshwari. It offers home made food, primarily to office goers. Customers can place orders through its Android app and the company claims to deliver the food within a deadline of 30 minutes. It offers options like Rajma rice, Chicken rice, and Aloo Parathe etc., catering to the low-priced daily meals market.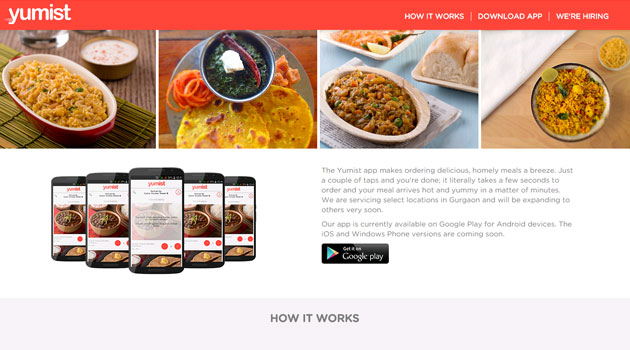 "The average ordering time on our app is 25 seconds and the average delivery time is 19 minutes so far. We are trying to redefine how and what people eat at offices with quality and convenience being at the top of our agenda," Jain said.
Over the past few months, Yumist has been piloting its offering in Cyber City, Gurgaon. Having achieved a proof of concept, they are now looking to expand across the Delhi-NCR region.
Last month, TapCibo, an Android-based mobile-only food ordering service owned and operated by Bangalore-based TapCibo Online Solutions Pvt Ltd, had raised an undisclosed amount in funding from Alok Goel, founder and CEO of online mobile recharge venture FreeCharge.

Another startup in the space, SpoonJoy, recently received an undisclosed amount in funding from Flipkart's co-founder Sachin Bansal; its chief product officer Mekin Maheshwari; Sahil Barua, co-founder of Delhivery; and Abhishek Goyal, founder of Tracxn.
---