Food ordering startup TinyOwl launches new app for 'home-made' meals, connects home-chefs with foodies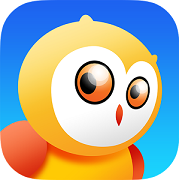 TinyOwl Technology Pvt Ltd, a Mumbai-based startup that offers a location-based mobile app for food ordering, has launched a new app to tap into the flavour of 'ghar ka khana' or home-made food. Called TinyOwl 'HomeMade' , the app allows its users to order home-cooked meals from home-chefs in their vicinity.
The app is available only on the Android platform as of now. Once downloaded, users can choose their preferred meal from daily changing menu on the app. TinyOwl's home-chefs will then prepare the meals and get it delivered to their doorsteps. According to the company, using the app, customers can schedule deliveries as per their convenience.
"Food is an excellent way to explore and discover different cultures and with 'HomeMade' app we intend to introduce local cuisine to people, especially those who live away from home and miss 'ghar ka khana'. HomeMade is also a good opportunity for lot of home-chefs who don't get noticed for their culinary skills," said Harshvardhan Mandad, co-founder, TinyOwl.
As of now, the app features lunch and dinner menu. Details of each dish along with the chef's profile are also provided. Note that the service is currently live only in Powai and Chandivali area in Mumbai.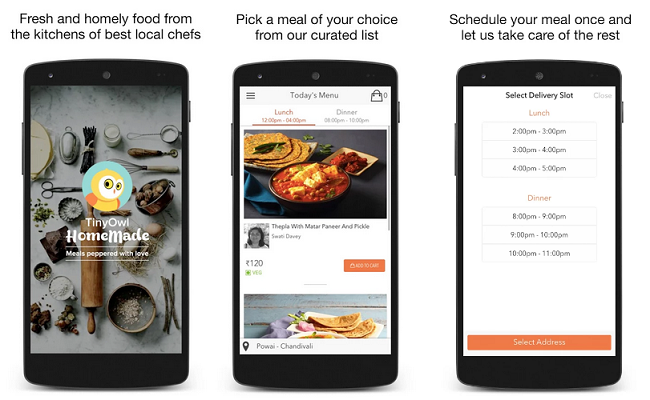 Founded in March 2014 by a group of IIT Bombay alumni, TinyOwl allows users to order food from restaurants and have it delivered at their doorstep. Consumers can manage the entire process including selecting and ordering the dishes and tracking the delivery. Users can either make payments through their credit card or opt for cash-on-delivery. The app is available on Android and iOS platforms.
The service is currently available only in Mumbai. It plans to launch its services across four more cities — Delhi, Chennai, Bangalore and Pune — in the next six months. It also plans to hire 200 more employees across technology and business development departments. It currently has 300 employees.
The company is not making any money now but it soon plans to start charging 10 to 20 per cent cut from the restaurants, it signs up. It has expanded to over 4,300 restaurants from 3,500 during last month. It claims it facilitates 3,000 to 5,000 transactions per day, with the average value of order being Rs 300.
Just yesterday, Techcircle.in had exclusively reported that the company is in talks with its existing investors, Sequoia Capital and Nexus Venture Partners to raise $5 million in its Series B round of funding. The money will be used for the company's geographical expansion.
"We plan to raise $5 million. The amount may increase. As of now we have interest from our existing investors. The whole amount may come from them," Mandad told Techcircle.in. "It may take two-three months," he added.
The company had raised $3 million in its Series A round of funding from Sequoia and Nexus in December last year.
Comment(s)