China's e-commerce giant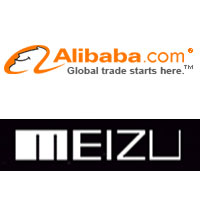 has announced that it is investing over half a billion dollars ($590 million to be exact) in Meizu Technology Corporation Ltd, one of China's leading smartphone manufacturers, for a minority stake. The investment will be subject to customary closing conditions.
"The investment in Meizu represents a significant expansion of the Alibaba Group ecosystem and an important step in our overall mobile strategy," said Jian Wang, chief technology officer (CTO) of Alibaba Group.
"This strategic collaboration with Alibaba Group will enable Meizu to further develop our smartphone business and our smart devices ecosystem," added Meizu's CEO Yongxiang Bai.
As part of the deal, Alibaba Group and Meizu will collaborate at both strategic and business levels to achieve a deeper integration of Meizu's hardware and Alibaba Group's mobile operating system (OS). Alibaba Group will provide Meizu with resources and support in the fields of e-commerce, mobile internet, mobile OS, and data analysis.
Alibaba Group's online shopping marketplaces will also become distribution channels for Meizu's smartphones and other devices.
Established in 2003, Meizu is a Chinese smartphone manufacturer. Last year, the company had released a series of devices, including the MX4, MX4 Pro, Meizu Blue Charm Note and Meizu quad-core smartphones. According to the company, the Chinese smartphone market is experiencing fast growth, with home grown brands gaining an increasing market share. At the end of 2014, China had more than one billion mobile phone users and about 40 per cent of them use smartphones, according to International Data Corporation (IDC), a technology research firm.
Last week, Ant Financial Services Group, China's leading online financial services company that owns AliPay, had acquired 25 per cent stake in Noida-headquartered mobile internet firm One97 Communications Ltd. The financials of the deal are not disclosed. Ant Financial, an affiliate of China's Alibaba Group Holding Ltd, will provide One97's m-com and virtual wallet property Paytm with strategic and technical support for its business, following the deal.
In Jan this year, Alibaba Group had bought a controlling stake in online marketing company AdChina, an investment aimed at bolstering its advertising business. Alibaba did not close the size of the deal or the stake it would take in AdChina, a Shanghai-based firm founded in 2007. The internet marketing firm, which generated $51 million in sales in 2011, had filed for a $100 million initial public offering in Feb. 2012, but pulled the listing a year later.
---