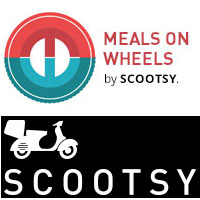 Mumbai-based hybrid startup incubation platform Antfarm Business Incubator Pvt Ltd (Ant Farm), which acquired city-based online food ordering venture Meals on Wheels few months ago, is set to bring it under its new property Scootsy.com , a senior executive of the company told Techcircle.in.
The move would go beyond a rebranding as Scootsy will also be an umbrella enabling consumers to order other products such as groceries, gifts and other essential everyday use products.
Scootsy, which derives its name from a scooter, promises to deliver products within 60 minutes or less. The website is already live but it yet to launch formally and shows a 'coming soon' banner.
Meals On Wheels will move under Scootsy in March, Ant Farm's MD and CEO Rishi Khiani said.
The startup was acquired by Ant Farm in a stock-and-cash deal worth Rs 11-15 crore ($1.7-2.4 million) last November. It is currently active in few areas within the city (primarily South Mumbai) and allows users to order food online from around 150 well known restaurants. Who may not be essentially providing home deliveries themselves. Meals On Wheels is essentially a specialised local delivery venture.
"We plan to pretty much cover the entire gamut (Mumbai as a market)," said Khiani.
"Our teams are also out in Bangalore, Pune and Delhi NCR doing their ground work for expansion. We should clock the deals (expand) by the end of this year," he added.
The company is also looking at tripling its headcount in the next six months, especially delivery boys. It currently has close to 50 employees. Scootsy will be headed by Meals on Wheels CEO, Sandeep Das. Ant Farm had roped him last year. He has earlier served as the COO and head of business at Burrp and AskMe.
Sunil Saraf, the co-founder of Meals on Wheels will also be associated with the new property. Besides him, the company plans to rope in a a senior executive from the industry as the head of operations.
Talking about how Meals On Wheels is different from other food ordering properties such as FoodPanda and TinyOwl, Khianai, said, "We cater to marquee restaurants. Our average value of the orders ranges between Rs 1,200-1,500 against Rs 300 of TinyOwl."
Food ordering ventures have been seeing heightened activity over the last few weeks. Rocket Internet-backed FoodPanda acquired Just Eat's India operations after snapping TastyKhana sometime back.
TinyOwl is another peer group firm which has received VC funding recently and is in talks to scoop up more.
Ant Farm was set up in November 2012 by former chief of Indiatimes, Khiani. It is a hybrid startup platform that brings together people, helps in ideation or scaling up an existing idea and sees through its execution. The firm claims that it has built profitable business units with its two portfolio ventures—Stylista.com, a fashion label, and Fork Media, a native advertising platform. It recently added three ventures: ClickZoot, Uber Dreams and Revofit to its network.
---