Facebook brings Internet.org to India with Reliance Communications to offer free internet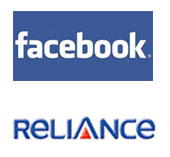 Reliance Communications, a fully integrated telecommunications services provider, has partnered with social networking site Facebook to offer its customers in the country free data access for select websites through Internet.org. A Facebook initiative, Internet.org provides its users access to popular websites and services, with zero data charges across both 2G and 3G platforms.
The list of free sites/services includes Facebook, Facebook Messenger, TimesJobs, Wikipedia, Reuters Market Lite, and Jagran Josh, among others. Customers can access these websites at internet.org or from the Internet.org Android app. Most of the services will be available in English, Hindi, Tamil, Telugu, Malayalam, Gujarati and Marathi.
To begin with, the service will be available for Reliance customers in the telecom circles of Mumbai, Maharashtra, Gujarat, Andhra Pradesh, Chennai, Tamil Nadu and Kerala. Going forward, it will be expanded to other circles as well. According to the company, it has a subscriber base of over 110 million customers in the country.
"This partnership will not only accelerate internet penetration in India, it will also open new socio-economic opportunities to users in fields like education, information and commerce," said Gurdeep Singh, CEO, consumer business, Reliance Communications.
"This is a big step forward in our efforts to connect everyone in India to the internet, and to help people discover new tools and information that can create more jobs and opportunities," added Chris Daniels, VP of Internet.org at Facebook.
Reliance Group currently has a net worth in excess of Rs 91,500 crore ($15.3 billion), cash flows of Rs 10,200 crore ($1.7 billion), and net profit of Rs 4,700 crore ($0.8 billion).
Comment(s)