World's largest online grocer Ocado comes out of red 15 yrs after starting up; what does it mean for Indian peers?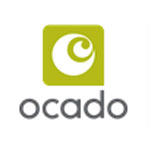 UK-based Ocado Ltd, which runs the world's largest online grocery shop Ocado, has reported a full-year profit in 2014 its first since it started its business in 2000.
The firm, founded by three former Goldman Sachs bankers — Tim Steiner, Jason Gissing and Jonathan Fairman — reported a net profit of £7.3 million ($11 million) on revenues of £948 million ($1.4 billion) for the 52 weeks ended November 30, 2014. Operating profit was pegged at £16.3 million.
In 2013, it had posted £12.5 million net loss with £2.7 million operating loss.
Ocado had 453,000 active customers in 2014 against 385,000 the previous year and was on an average doing 167,000 orders a week last year. It sells products under its own brands, but also partners other supermarket chains like Waitrose and Morrisons.
India
Grocery has been a tough vertical in India and largely restricted to the niche e-tailers with the likes of BigBasket and others such as Aaramshop, MyGrahak, Naspers-owned location-based marketplace for fresh food & grocery Tradus.com, LocalBanya and Godrej's hybrid retailer Nature's Basket in the space.
The Indian online grocers say Ocado coming into the black sends a positive message but the market dynamics back home means they would be able to hit home run much quicker than Ocado.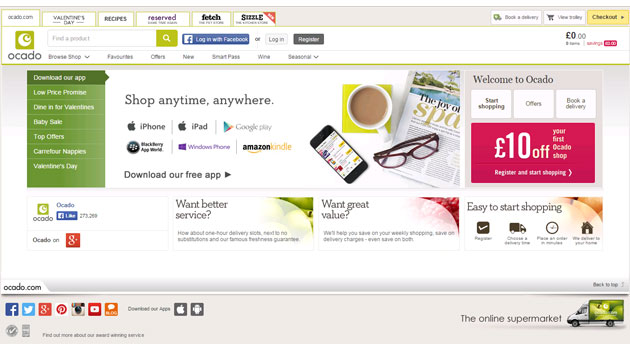 "In India labour and logistics costs are cheaper than the western markets. Thus profitability would not take so much time," Hari Menon, co-founder and CEO, BigBasket told Techcircle.in.
According to Menon, BigBasket is already operationally profitable in its home market Bangalore and targets to have a country wide breakeven by the financial year 2017-18.
BigBasket was was founded in 2011 by a team of five – Menon, VS Sudhakar, Vipul Parekh, VS Ramesh and Abhinay Choudhari. It is currently operating in Bangalore, Hyderabad, Mumbai and Pune.
The online grocery retailer, owned and operated by Bangalore-based SuperMarket Grocery Supplies Pvt Ltd, had secured Rs 200 crore ($32.8 million) in its Series B round of funding from Helion Venture Partners and Mumbai-based Zodius Capital last September.
The round also saw participations from its existing investors, including Ascent Capital; Srihari Kumar, founding partner of Singapore-based hedge fund LionRock Capital and former partner at TPG-Axon; and serial entrepreneur K Ganesh.
A year ago BigBasket raised $3 million in bridge funding from LionRock's Srikari Kumar. Previously, it had raised $10 million in its Series A funding from Ascent Capital.
(Edited by Joby Puthuparampil Johnson)
Comment(s)